Deck the Halls 2018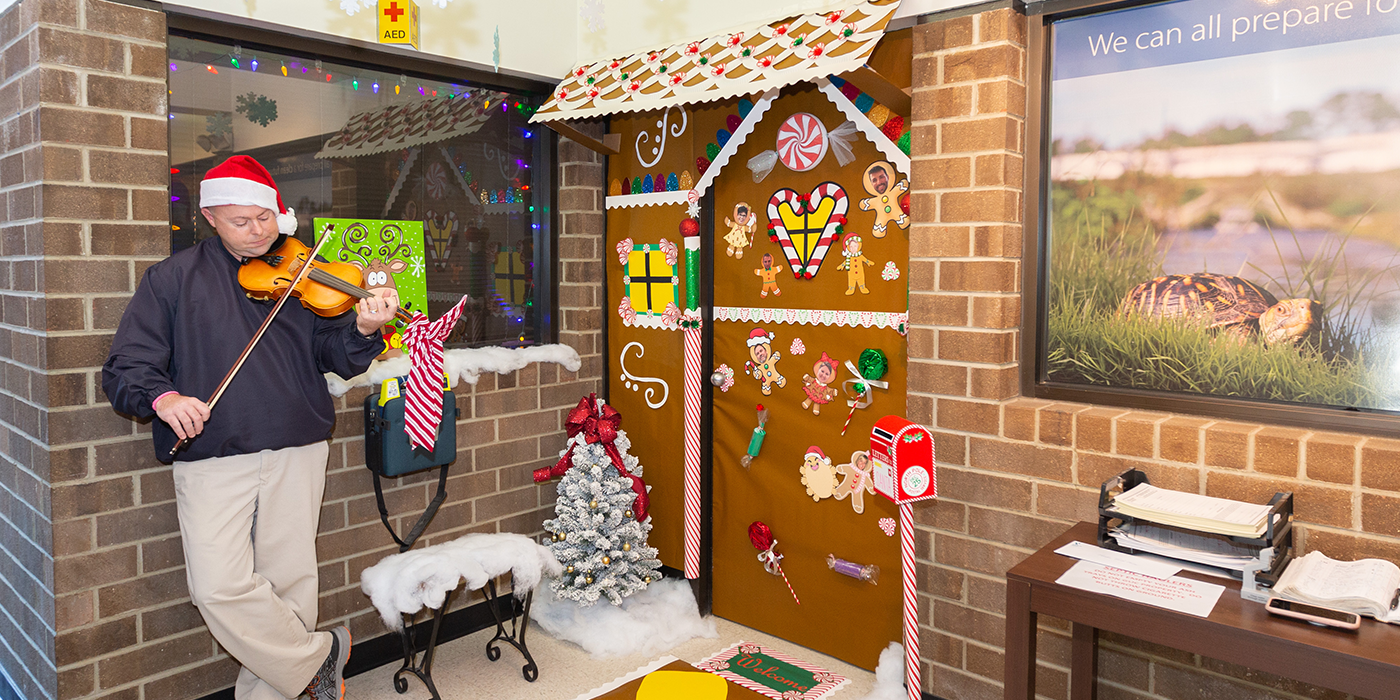 Employees really got into the competitive holiday spirit this year for GUC's first "Deck the Halls" door decorating contest! In late November, Human Resources challenged employees to decorate their office doors for the holidays. A panel of judges made their rounds on December 17th, and voted on four winners out of 23 doors.
"The judging certainly wasn't easy with all the amazingly beautiful, creative, and jolly entries, but it was fun," said Richie Shreves, Director of HR. "We were impressed with how creative everyone got. More importantly, we heard over and over how much fun it was for employees."
Congrats to the following departments for winning a big tray of cookies:
Jolliest Door goes to the Wastewater Treatment Plant.
Most Original and Creative (2 winners) goes to Water Resources Engineering and Public Information Office.
Most Visually Appealing goes to Customer Service & Billing.
After the winners were announced, all of the door photos were placed online for the "People's Choice Award" voting. The winner of that was the Electric Department.