December 2021 Newsmakers
Service Awards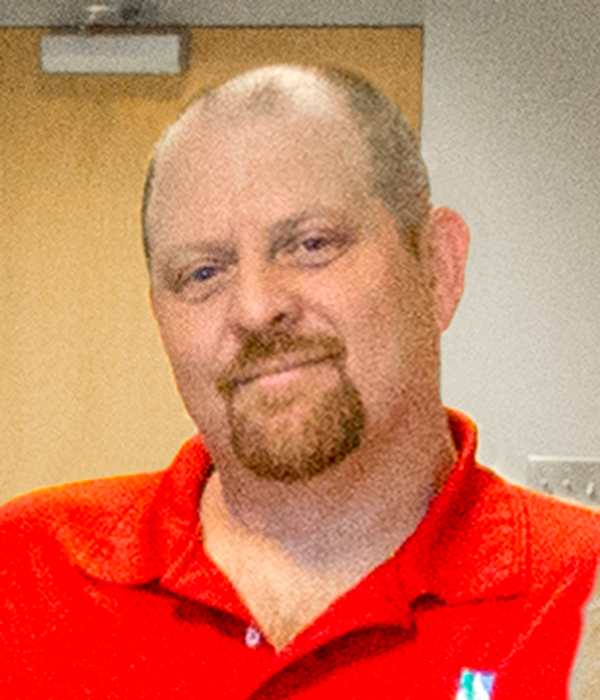 George Darden / 25 Years
Control Room Operator II George Darden recently celebrated 25 years of service with GUC. We have Operators on duty 24/7 in our state-of-the-art Control Room in the new Operations Center. Our Operators have vast and varied knowledge of all aspects of GUC and coordinate across departments to help customers and field employees with situations that occur. In addition to dispatching crews for customer repairs, when there is an emergency, the Control Room coordinates getting the right personnel to the right place. After regular business hours, Operators handle customer calls for all departments. They are also actively involved in many aspects of Control Room activity such as monitoring and operating our Electric SCADA (Supervisory Control and Data Acquisition) System and monitoring the Gas SCADA System. They also monitor the 24-hour weather radar and lightning detection system that we use in making many operational decisions. "In 25 years, a lot of things have changed here at GUC, but the people here are some of the best to work with anywhere. Several are not just coworkers, but I truly call them friends," said George. "Through the years, I have enjoyed helping people in their time of need. The new facility has been a great upgrade. The potential for its use with anything that comes our way in the future will help us help everyone perform at peak efficiency. I am proud to be a part of that."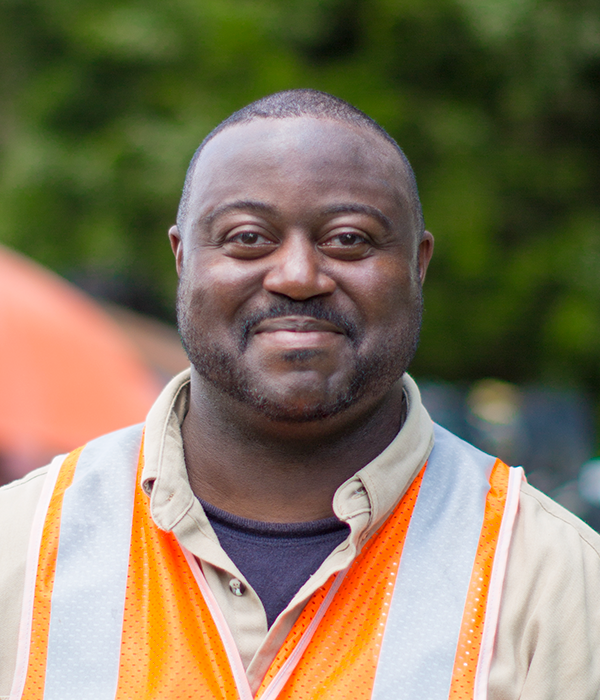 Willie Boyd / 25 Years
Willie Boyd, Gas Technician IV, has celebrated 25 years with Greenville Utilities. Willie is on one of our two Gas Construction Crews. He and the crew install new natural gas mains, repair and replace old mains, and are responsible for major projects like building meter sets for larger business or industrial customers. When steel mains are involved in a project, this crew also helps with tapping into those mains, which includes drilling and welding to install a valve or add a service line to the main. Willie's main responsibility is to run the backhoe tractor and the directional boring machine that digs underground without damaging roads or property. "I really enjoy operating our various pieces of equipment," Willie said. "I also enjoy the guys who I work with and taking on new challenges."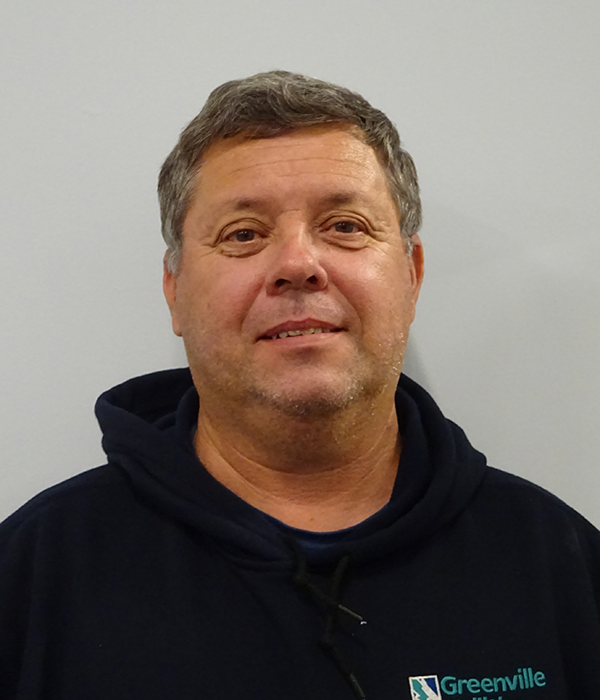 Louis Wallace / 20 Years
Louis Wallace, Meter Technician II, is celebrating 20 years of service with GUC. Louis works on the Water/Gas Repair Team in the Meter Section of the Electric Department. They are responsible for all maintenance, repair, and in-house testing of water and gas meters. They also perform maintenance on our larger commercial meters and compound water meters (typically installed at facilities like apartment complexes). They mostly use laptops and iPads to perform diagnostic checks when out in the field. Louis says that besides working with others at GUC, he also enjoys learning different things and working with our customers. "I really do enjoy getting to know our customers while helping them out," he said.
15 years
Alton Hardee, Gas Systems Crew Leader I
10 Years
Charlie Johnson, Meter Technician II
5 Years
Scott Jablonski, HR Administrative Assistant
Promotions
James Smith, WTP Maintenance Mechanic
Tyler Palochak, Distribution Water Quality Technician
Accomplishments
Congratulations to Water Treatment Plant Operations Coordinator Dail Booth on obtaining his Utility Management Certification (UMC) through the National Rural Water Association Water University. Water University's UMC is the first certification to recognize an individual's knowledge and ability in management of a water or wastewater utility. The UMC has become a standard for recognizing management expertise and advancement potential.
Sympathies
Our sincerest condolences to the family of William Allen Rogers on his recent passing. Mr. Rogers retired from GUC's Meter Section after more than 30 years of service.
Our condolences are also extended to Water Resources Pipe Layer III Maurice Ampley on the recent passing of his father, William Anthony Staton.
Our deepest condolences to the family of Ralph Langley on his recent passing. Mr. Langley retired from our Gas Department in 2018 after 30 years of service.
Thank You's
Mary Stoneham called to commend Gas Service Workers Jason Haddock and Justin Oakes, as well as Gas Systems Supervisors Glenn Crumpler and Parham Stanley for providing excellent customer service when she encountered a gas leak at her home. She stated that they were all very knowledgeable and cordial and made every effort to make her feel safe. In addition, she said that GUC should be commended for having great employees and for providing excellent customer service.
Stephanie Avent called to commend Systems Maintenance Crew Leader Josh Setzer and Pipe Layer III Jeffrey Clemons for their assistance with a water backup issue at her home. "They explained what was wrong and took care of it promptly in the cold rain, and were very respectful," she said. "Thank you for having employees like these two men."
New Hires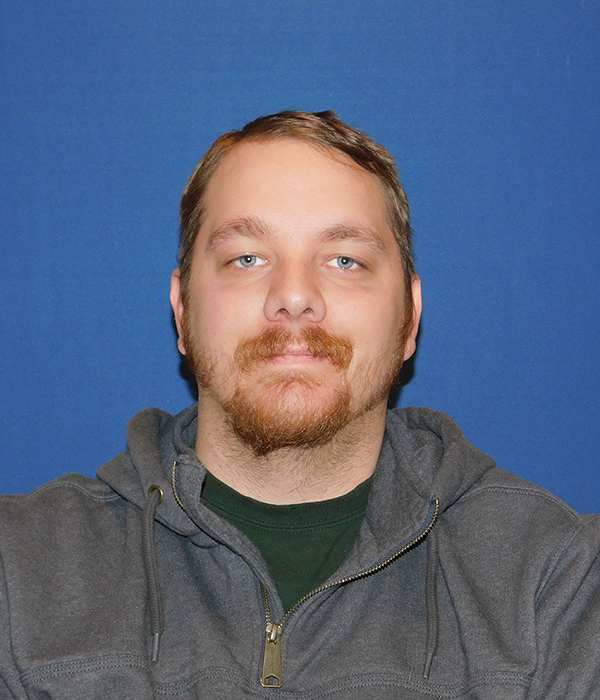 Matthew Clark, Pipe Layer I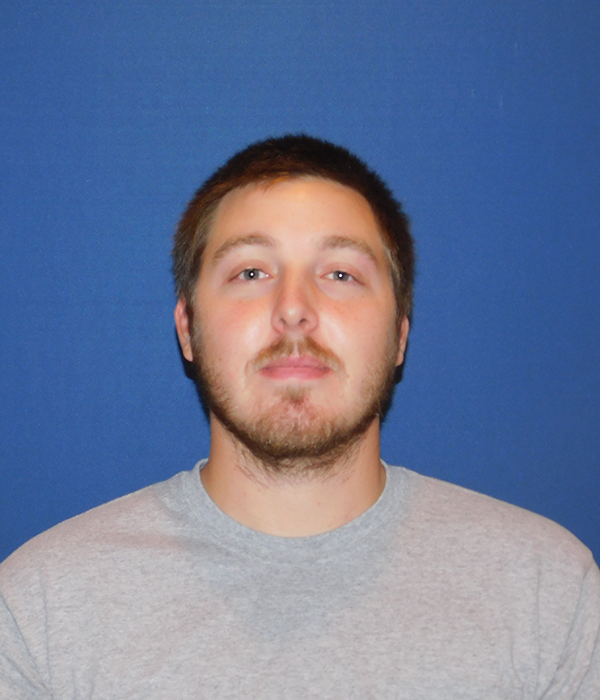 Jim Bundy, Master Mechanic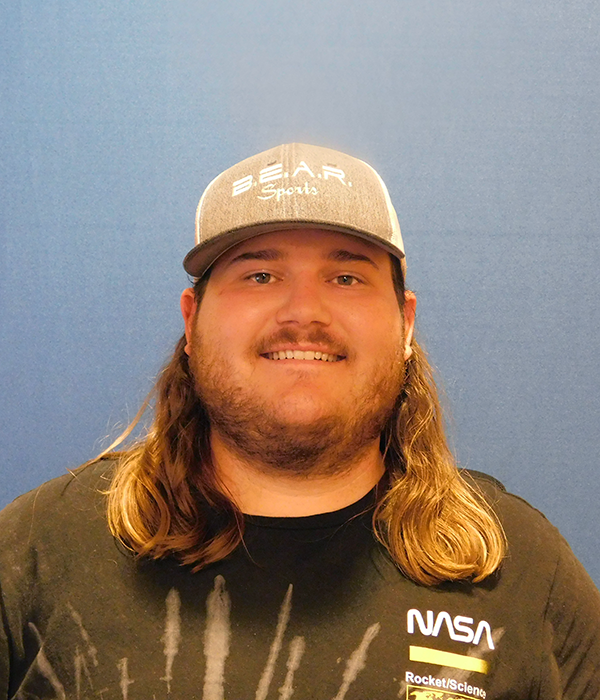 Logan Smith, Gas Technician I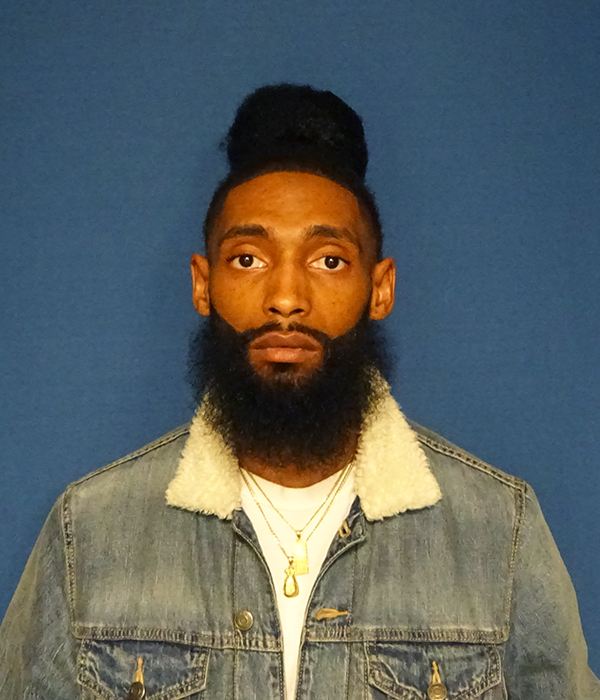 Rodney Spence, Pipe Layer I