New Fleet Maintenance Building Open for Business
New Fleet Maintenance Building Open for Business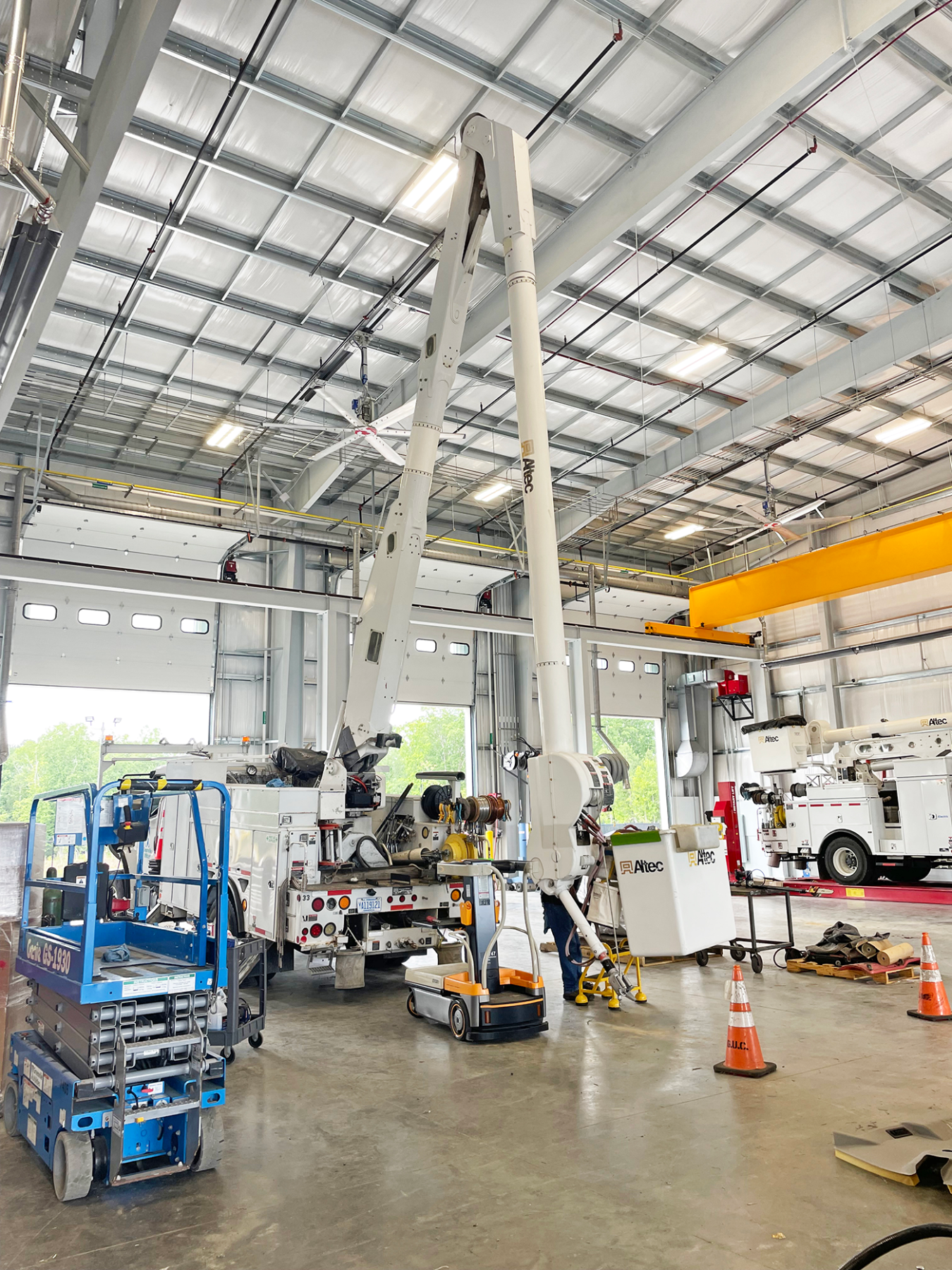 Construction on our Fleet Maintenance Building at the new Operations Center, which began in the summer of 2021, was completed in May, and Fleet staff moved into the new facility in early June.
"We spent the first couple of weeks setting up shop, organizing contents moved from Mumford Road, and installing vehicle lifts that were delivered behind schedule," said Fleet Manager Scott Brinson. "We are now fully operational with all of our servicing and back on track with our preventative maintenance schedule. We look forward to supporting employees at the new facility and welcome each of you to come out and take a tour."
To receive service at the new Fleet facility, enter through the main entrance door that is located under the canopy. Staff will take all information related to your fleet needs at the service writer desk located just inside the door.
(Pictured right) The new facility's ceiling height was designed for bucket truck booms to be fully extended (also known as "unknuckling") so that boom repairs can be done inside versus outside in the elements, as was previously done.