July 2020 Newsmakers
Service Awards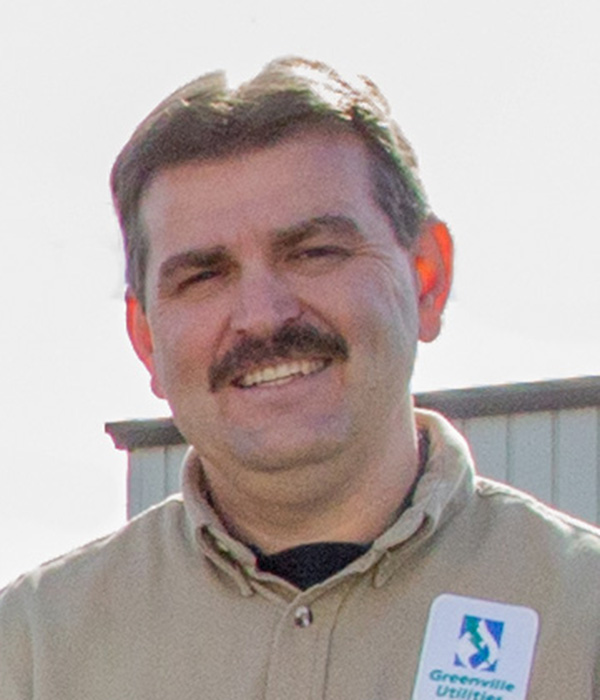 Kenneth Daniels / 25 Years
Meter Technician II Kenneth Daniels recently celebrated 25 years of service with Greenville Utilities. Kenneth is part of the Meter Service Section that is responsible for the 24/7 call rotation and for completing all of the service-related orders that come through our Customer Contact Representatives. Because he works so closely with Customer Relations, he was also a member of the Core Team that was responsible for implementing the new Customer Care & Billing system launched a few years ago. Kenneth says what he's enjoyed most over the past 25 years at GUC is working with customers. "I like making sure our customers get what they need," he said. "If I don't know the answer right away, I'll find out."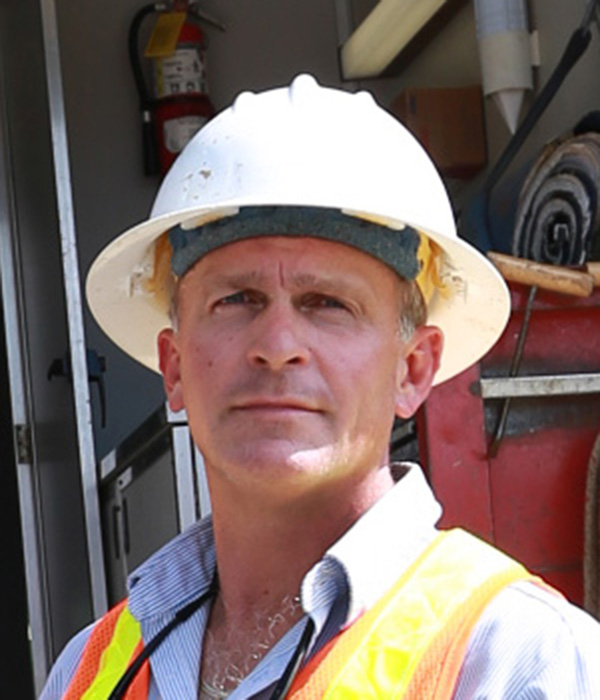 Greg Lyons / 25 Years
Greg Lyons, Water Resources Inspectors Crew Leader, recently celebrated 25 years of service with GUC. He supervises the Water Resources team that inspects, cleans, and maintains the gravity sewer lines on GUC's system. Greg's team is responsible for the TV inspection program that helps our crews uncover leaks, broken pipes, and Inflow and infiltration (I/I) in the sewer system (I/I is extraneous water that gets into the system). TV inspection uses a closed-circuit television camera to document any problems found during the inspection. Greg also does sewer outfall inspections and helps maintain our sewer rights-of-way and manhole covers, among other things as needed. "The best thing about my job is coming to work with some of the friends I've made over the past 25 years," he said.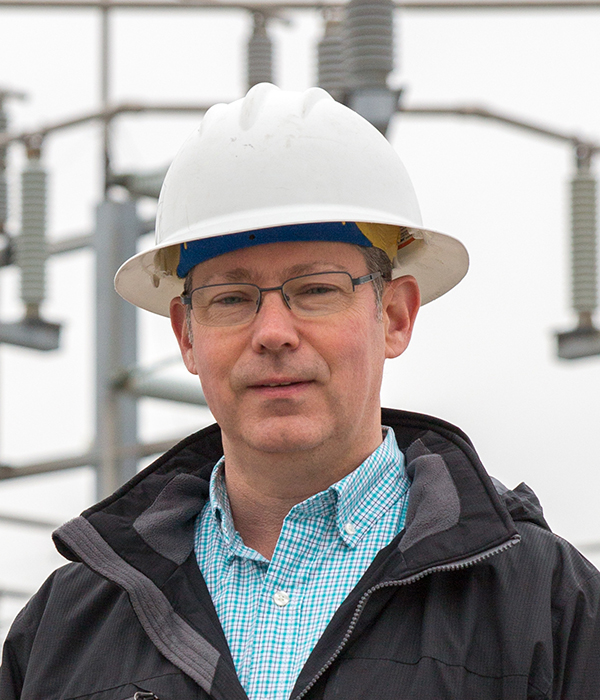 John Powell / 20 Years
John Powell, Electric Engineer ll, recently celebrated 20 years of service with GUC. As an Engineer, John is responsible for the engineering designs and drawings for substation, generator, and control system projects. He also works on Supervisory Control and Data Acquisition (SCADA) system configuration and programming, as well as SCADA system network administration, cybersecurity, and integration with other systems. In addition, John is responsible for short circuit and coordination studies, and protective relay settings. "GUC has provided the opportunity to work on many challenging projects over the years," he said. "I enjoy learning, and there is always more for us to learn."
10 Years
Carl Smith, Gas Distribution Engineer
Anthony Whitehead, Water Quality Manager
5 Years
Jennifer Harrington, Billing Specialist I
Jerry Sneed, Meter Technician II
Tripp Morgan, Water Treatment Plant Maintenance Mechanic II
Congratulations
Congratulations to Anthony Whitehead, Water Quality Manager, on his recent marriage to Sandra Nichols.
Sympathies
Our deepest condolences to Ron Girdharry, CADD Specilaist, on the loss of his father, Reginald Girdharry.
Our condolences also to John Worrell, Assitant Director to Electric, on the loss of his father, John Worrell, Sr.
Our condolences also to Anthony Whitehead, Water Quality Manager, on the loss of his father, Walter Whitehead.
Our condolences also to Matt May, Cashier I, on the loss of his grandmother, Ethel Little.
Our condolences to the family of Electric Department retiree James Stokes, who recently passed away. He was also the father of Electric Department retiree, Jeff Stokes.
Thank You's
Lowell Speight with Vidant wrote a note complimenting Electric employees on a job well done with a transformer issue at the hospital. "Please pass on my thank you to everyone from GUC who came out to help with the transformer Saturday," he wrote. "It was a long hot day, and I know they would rather have been doing something else, somewhere else (I know I would have). However, you could not tell from their work ethic, professionalism, or attitude. They communicated and knew exactly what needed to be done and how to accomplish it." The following employees are to be commended on this job: Meter Crew Leader Jamie Braxton, Meter Technicians Adam McRoy and Brandon Smith, Underground Maintenance Crew Leaders James Forrest and Kevin Willoughby, Underground Lineworkers Derek Elks and Randy Mills, Troubleshooter Crew Leader Mark Howery, and Overhead Lineworker Brian Baker.
Jeremy Cucinella wrote a 5-star review on Google about his experience with Cashier Matt May and Customer Contact Representatives Tara Dixon and Lee Eakes. "Everyone I've ever dealt with at GUC has been friendly and helpful," he wrote. "Thank you Matt, Tara, and Lee for your recent assistance."
Tiwana Smallwood also wrote a 5-star review on Google about her experience with Customer Contact Representative Tara Dixon. "She was very kind and professional," she wrote. "She also had a great attitude and had patience with me, which I appreciate. Customer service is not an easy job, but Tara was great!"
Assistant Director of Customer Relations Scott Mullis along with Energy Services Officers Jonathan Sergeant and Seth Shoneman received a thank you note from Wayman Williams, Executive Director/CEO of Greenville Housing Authority, for their recent delivery of box fans. "The much-needed fans will certainly provide relief for public housing residents during the summer heat," he wrote. "GUC's continued assistance to needy residents in Greenville is a testament to your community support and is very much appreciated."