New Commissioners Appointed
New Commissioners Appointed
The Greenville City Council has appointed Peter Geiger and Lindsey Griffin to the Greenville Utilities Board of Commissioners for three-year terms, beginning in July 2019.
Peter Geiger
Mr. Geiger replaces Rebecca Blount who had completed her two terms of office.
"I look forward to working with the dynamic members of GUC's board and management team led by Tony Cannon, as they build upon their strong track record," said Geiger. "I am eager to learn more about the exciting projects that GUC is undertaking in support of the growth of the Greenville region."
Commissioner Geiger is the Chief Financial Officer for RFPi, a medical device company utilizing technology developed at East Carolina University. He is also Manager and Chief Financial Officer of Kaio Therapy, a development stage cancer therapy company. Prior to those positions, he served in major financial roles for Geiger Investments, Patheon, DSM Pharmaceuticals, and Cinergy Corporation (now Duke Energy).
He is a graduate of Lehigh University, where he earned a Bachelor of Arts in Behavioral Neuroscience, and the University of Pennsylvania's Wharton School, where he earned a Master of Business Administration in Finance and Strategic Management.
Geiger has lived in Greenville since 2004. He and his wife, Sarah, have four children: Joseph, Maggie, Annie, and Patrick. He has served on the City's Firefighter's Relief Fund Committee.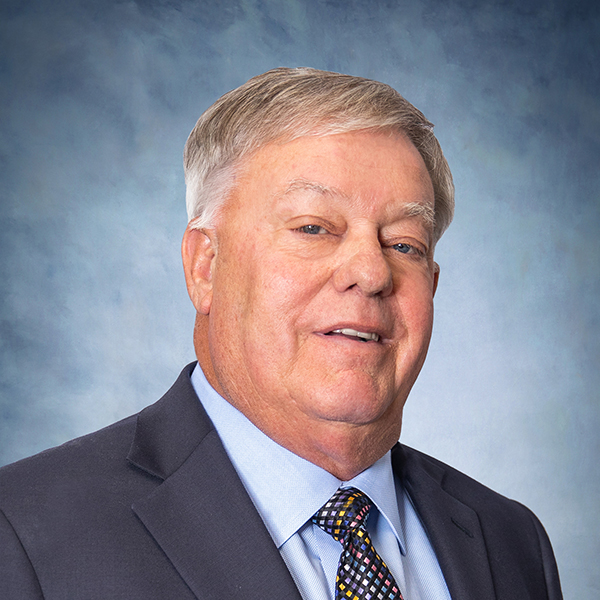 Lindsey Griffin
Mr. Griffin replaces Don Mills who had completed his two terms of office.
"I am very excited about serving on the GUC Board," said Griffin. "I enjoy being involved and really want to help good things happen in Eastern North Carolina."
Commissioner Griffin, a Pitt County native, attended North Carolina State and worked in the construction industry for his entire professional career. He ran his own commercial landscaping business for 30 years, providing services to businesses across the state. He recently retired but continues to work 20 hours per week as a consultant in addition to his volunteer service on several boards.
He has served 11 years on the Board of the Vidant Health Foundation (including two as Chairman), and 14 years on the Pitt Community College Foundation Board. Griffin is also a founding member of the North Carolina Irrigation Contractors' Licensing Board.
Griffin lives in Greenville with his wife of 22 years, Jamison. He has two adult daughters who live in other areas of the state.