August 2019 Newsmakers
Service Awards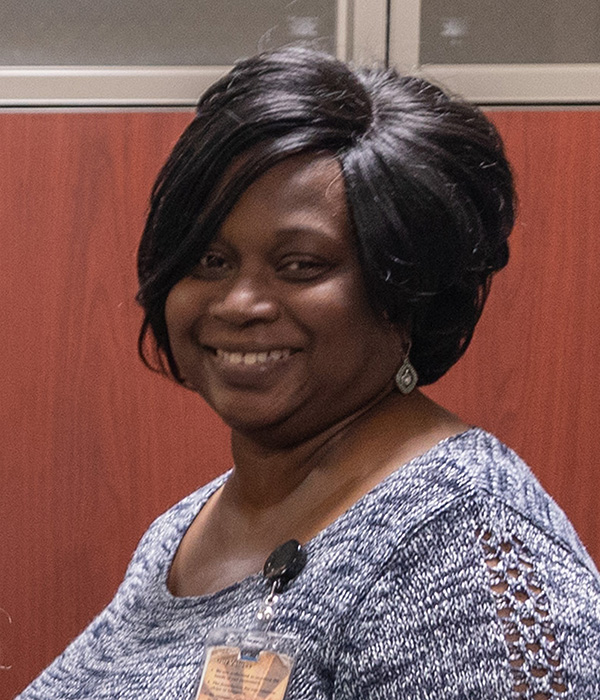 Liz Brown / 25 Years
Liz Brown, Billing Clerk II in Customer Relations, recently celebrated 25 years of service with GUC. Her main responsibility is checking the Customer Care and Billing system each day to verify that customers are being billed correctly. This includes monitoring, and occasionally changing, the rates for interruptible gas customers (large commercial and industrial customers). Liz also handles special invoices for Finance. For instance, if someone has a vehicle accident and damages a GUC electric pole, Liz would generate the invoice for that. "I have seen amazing changes over the years in what GUC offers our customers," said Liz. "I think we've gone far and above with giving our customers more options, like managing their accounts online."
Liz lives in Greenville with her daughters Michaela (21), Cydra (17), and son Zachary (11). "They are all the joy of my life and we stay busy with one in college, one in high school, and one in middle school." Together as a family they enjoy cooking, watching TV, and playing video games.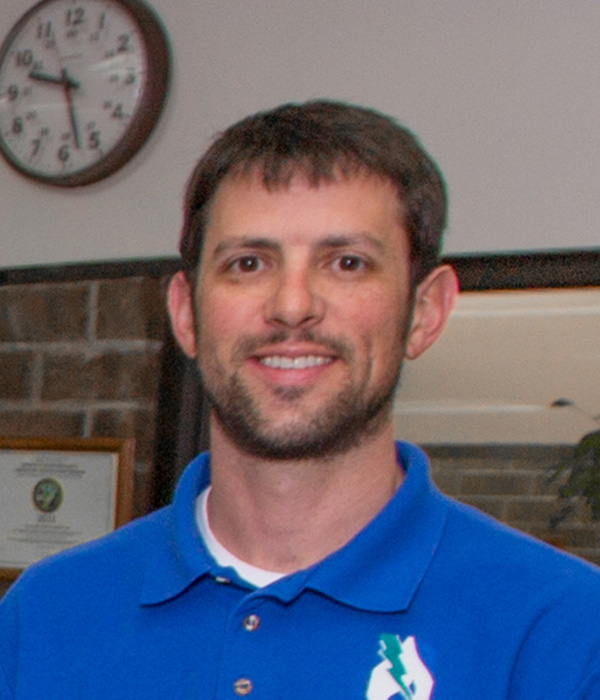 Kevin Hardee / 20 Years
Wastewater Treatment Plant Laboratory Technician II Kevin Hardee has celebrated 20 years with GUC. His responsibilities include collecting wastewater samples from various stages of the treatment process and analyzing them in the laboratory using certified methods. The data generated from his testing is then reported on the discharge monitoring report and used by operation staff to optimize our Plant's performance. "I enjoy being able to call my coworkers my friends," said Kevin. "I feel like GUC is one of, if not the best, places to work in Pitt County."
Soon, Kevin will also celebrate another anniversary - 19 years of marriage with his wife, Jen. They have two girls, Mia Kate (15) and Miley (11). In his spare time, Kevin loves to fish, relax at the pool, and play video games. He also enjoys playing HORSE/basketball with his girls. On Sundays, you can find Kevin at Unity Church helping with their livestream video ministry.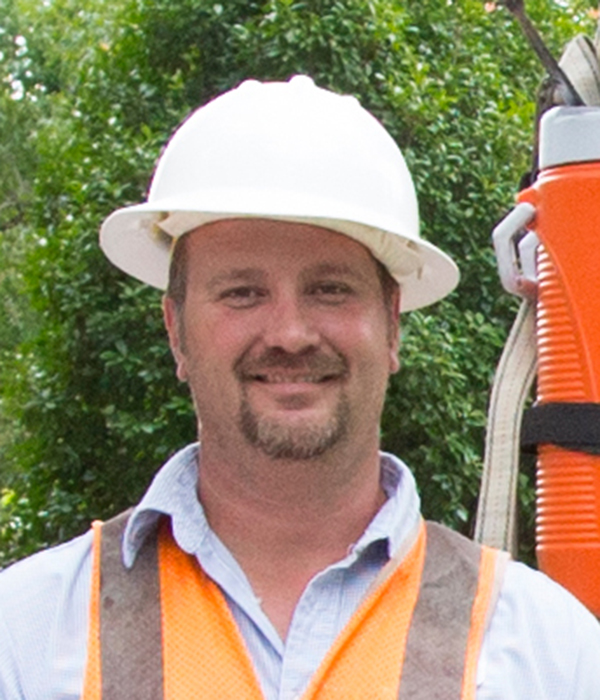 David McKeel / 20 Years
David McKeel, Water Resources Equipment Operator III, recently celebrated 20 years of service with Greenville Utilities. He works on a heavy construction crew that mostly handles major water/sewer construction projects, installs new water/sewer mains, manholes, and valves, and performs maintenance on existing mains. He hauls materials and runs equipment when needed. "Over my 20 years here, I've enjoyed the people I've worked with and learning the different things about our water and sewer systems," said David.
In his free time, David enjoys scuba diving, sky diving, and playing pool. He is a member of a pool league and recently participated in a pool competition in Vegas. He is also an active member of the Sidney Dive Team that helps law enforcement with search and recovery. David has a 21-year-old daughter, Kali. He loves to spend time with his daughter, and they often scuba dive together. He also enjoys spending time with his father.
5 years
Keshia Pierce, Customer Contact Representative I
Ryan Van Scoy, Electric Engineer Assistant I
10 years
Greg Roberson, Superintendent of Buildings and Grounds
15 years
Tony Page, Wastewater Treatment Plant Operator III
Timothy Pollard, Electric Troubleshooter Crew Leader
Promotions
Tracy Hodges, Staff Support Specialist III
Robert Veale, Water Treatment Plant Instrumentation Controls and Maintenance Crew Leader
Brian Bland, Water Resources Systems Supervisor
Charlie Buck, Wastewater Treatment Plant Operator I
Sympathies
Our deepest condolences to Water Resources Construction Inspector II Keith Sullivan on the recent loss of his stepfather, Mr. David Earl Lewis.
Thank You's
Mrs. Sandy Reel sent a message complimenting Gas Service Workers John Sheppard and Jason Haddock for providing excellent customer service when they changed out her meter. She stated they were nice and personable.
A group of Electric employees received two different notes of gratitude from East Carolina University staff for projects the crews have been working on. Interim Chancellor of East Carolina University, Dan Gerlach, sent an email to express his sincere thanks for the hard work of GUC employees who restored power to Joyner Library and Joyner East building recently. "I'm grateful for the response we received in our time of need," he said. "The GUC team was working until 3 a.m. on Sunday to make the necessary repairs." Kevin Summerlin, ECU Electrician/Lead Worker, sent another note for this group after they completed work on a transformer at Joyner Library. Mr. Summerlin wanted to share how much he appreciated the hard work and dedication of GUC employees. "They worked hard, fast, and safe to get us back online," he wrote. The crews who did the work included Overhead Lineworker Matthew Craft, Underground Lineworker Daniel Dilda, Underground Electric Distribution Supervisor Ryan Hardee, Underground Lineworker Stephen Leggett, Troubleshooter Crew Leader Timmy Pollard, Underground Lineworker Travis Ransom, Underground Lineworker Jeffery Rouse, Substation Control Engineer Ken Wade, and Underground Maintenance Crew Leader Kevin Willoughby.
Jay Morris, Randy Gentry, and Bryan Dixon with Pitt County Emergency Management sent a thank you letter complimenting Water Resources Systems Engineer Scott Farmer, Water Resources Systems Superintendent Troy Perkins, and Water Resources Engineer Tyler Haislip on their help with a new certification process performed by the NC Office of State Fire Marshal. All Pitt County Fire Departments that use tankers to shuttle water had to undergo this process simultaneously, with help from GUC. "We are very pleased to say the test was a huge success," they wrote. "GUC employees were more than courteous and accommodating with every interaction we had. This is just another example of the continuing teamwork of our agencies working together for the good of the community."
William McLawhorn sent a note of appreciation to Tree Trimmer Crew Leader Dustin Sauls and Tree Trimmers, Jeremy Page, Brian Stallings, Hunter Sparks, Nathan Peele, and Robert Lewis. "They did an excellent job with no mess in the yard - great job crew," he wrote.
New Hire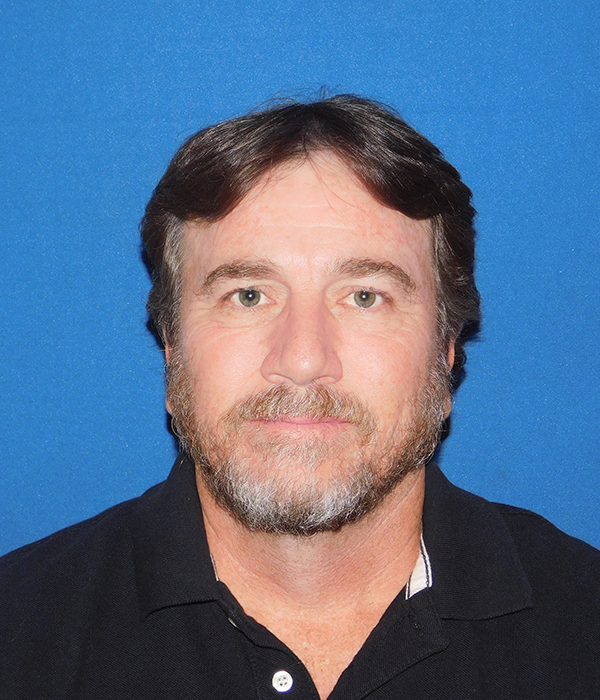 Jeff McCurry,
Stores Warehouse Supervisor