2020: Committed To Our Safety Vision
2020: Committed To Our Safety Vision
While Covid-19 made everything about 2020 challenging, our Lighthouse observers continued to do their part to make GUC a safer place to work. While maintaining social distancing and following all GUC guidelines, we completed 2,748 observations last year (81% of our goal of 3,408). Driving-only observations accounted for 29% of our total observations, surpassing our goal of 25% focused on driving.
The following is a breakdown of each area for 2020, with their goal in parenthesis.
• Electric – 951 (goal 1,008)
• Gas – 605 (goal 576)
• Water – 638 (goal 1,296)
• Meter – 283 (goal 288)
• Finance/GMO – 266 (goal 240)
One of the benefits of Lighthouse observations is the opportunity to reinforce safe behaviors. Last year, we documented 30,211 safe behaviors. All these behaviors help to avoid serious injury, so continuing to reinforce them is important. The top safe behaviors were working surface; work-site safety; tool selection, condition, and use; housekeeping/storage; PPE eyes/face and hands/arms; and eyes on task/hands, path of travel (driving), path (walking).
Recognizing and discussing at-risk behaviors are vital parts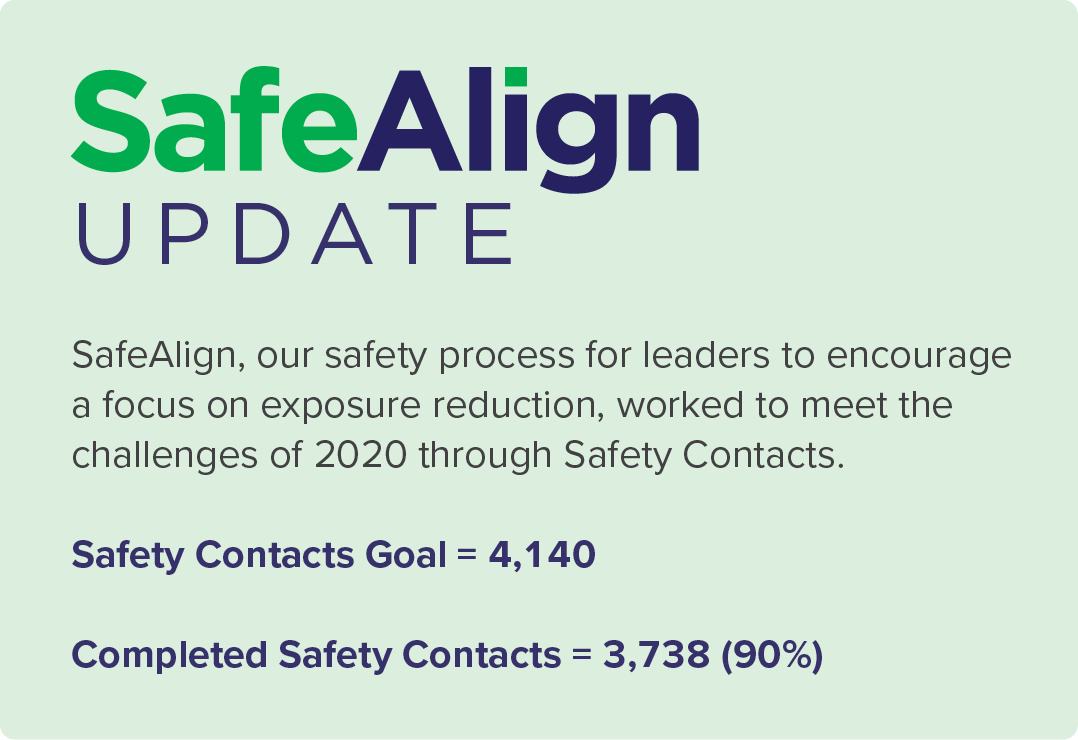 of Lighthouse. We had 82 at-risk behaviors recorded in 2020. The at-risk behaviors seen most frequently were pre/post trip inspection; tool selection, condition, and use; PPE eyes/face; ascending/descending; and personal safety while driving. Two barriers to safe behavior were discovered and removed last year due to observations. You can read more about them online at spotlight.guc.com (search for "barrier removed").
"I would like to thank all observers who took the time to do their observations last year," said Mickey Dawson, Lighthouse Facilitator. "We understand that 2020 was a difficult year, and your hard work helped the Lighthouse program have another great year."
The Steering Team welcomed Tracy Colville (Water Resources) to their team this year. Other Steering Team members are: Mickey Dawson (Facilitator, Gas), Linda Clark (Public Information), Karen Foster (Wastewater Treatment Plant), Brian Greer (Ex-Facilitator, Water Treatment Plant), Chris Hudson (Electric), Kevin Hudson (Gas), Billy Owens (Electric), Stacy Vanderburg (Gas), and Brandie Whitehurst (Finance).