April 2020 Newsmakers
Service Awards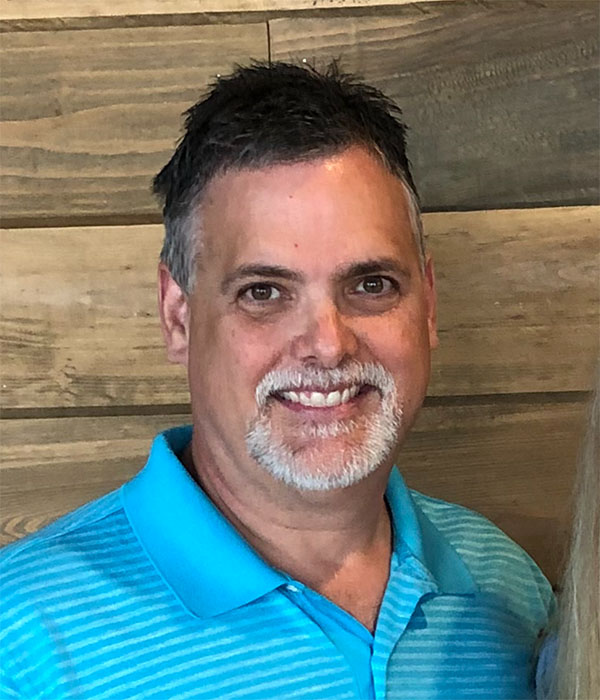 Charles Buck / 30 Years
Charles Buck marked his 30-year anniversary with GUC this month. As the Gas Planning Engineer, Charles manages the Utility Locating Section and provides leadership and direction over Code Compliance for the Gas Department. He also assists in the budgeting process for the Gas Department and has been on the planning team for the Hyperion Budget system for the past seven years. He's also been part of the Core Users Group, GIS Steering Committee, Business Application Master Plan Group, and the Program Management Team. "I've been fortunate and blessed over the past 30 years to have had this opportunity to be an active part of several committees that have changed and shaped GUC as it is today," said Charles.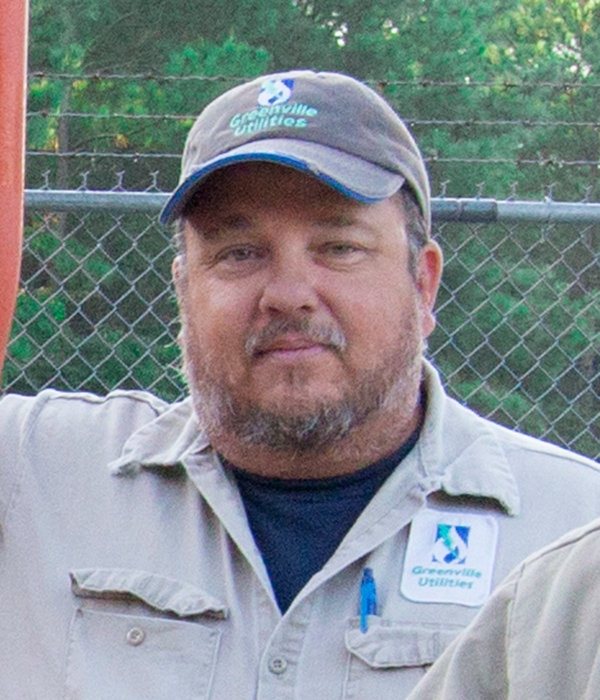 Rodney Sutton / 25 Years
Load Management Technician Rodney Sutton recently celebrated 25 years of service with GUC. Rodney is part of the team responsible for installing and maintaining the load switches for Beat The Peak, our residential load management program. This program includes the ongoing process of inspecting all switches at least once every five years. There is a considerable amount of customer contact, promoting a positive image for GUC.  Rodney also helps with refueling the generators of our industrial customers several times a month depending on demand usage. "I enjoy working with our customers," said Rodney. "The best part of my job is helping a customer understand something about the process that wasn't clear to them."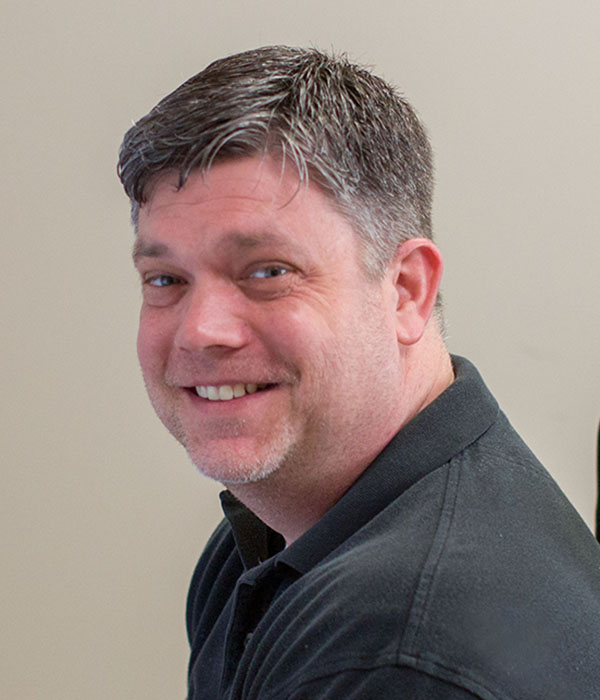 Eric Phillips / 20 Years
Gas Compliance Coordinator Eric Phillips recently celebrated 20 years of service with GUC. Eric plays a crucial role in fulfilling the Gas Department's mission of providing safe, reliable, and economical natural gas service, with superior customer service. His main responsibility is to ensure that the department stays in compliance with federal and state regulations related mostly to safety and reliability. This includes updating and reviewing the Gas Emergency Plan, Distribution Integrity Management Program, and Pipeline Public Awareness Plan, to name a few. He spent his first 12 years at GUC with the Help Desk in the IT Department before switching to his current role. "I really enjoy being able to use that experience with technology to make sure we are able to perform our jobs more efficiently," he said. "I also enjoy my coworkers and, most recently, going through the iLead program. It's something I'd encourage everyone to look into. I'm extremely happy and thankful for my career at GUC."
5 Years
Tanya Brown, Accounting Technician II
Zack Kruger, Overhead Lineworker Second Class
Bert Wyrick, Load Management Technician I
Dustin Jenkins, Meter Technician II
10 Years
Rita Johnson, WWTP Staff Support Specialist III
Promotions
Chad Flannagan, Chemist
Diondre Moore, Water Resources Pipe Layer II
Gustavo Smith, Electric Tree Trimmer
Congratulations
Congratulations to Meter Technician Cole Hartley and his wife, Danyel, on the birth of their daughter, Austyn Cole.
Sympathies
Our deepest condolences to Water Resources Engineering Coordinator Clay Johnson on the loss of his father, Ted Johnson.
Our condolences also to Tree Timmer Jeremy Page on the loss of his grandfather, Kenneth Page.
Our deepest sympathies to Overhead Lineworker Brian Baker on the loss of his mother, Gray Baker.
Our sympathies also to Director of Electric Systems Roger Jones on the loss of his sister, Brenda Witherington.
Our deepest condolences to Assistant Director of Customer Relations Scott Mullis and his family on the recent passing of his mother-in-law, Joyce Schaffer.
Thank You's
This year, in honor of NC Lineman Appreciation Day, ElectriCities of North Carolina created an online Thank A Lineworker guestbook where customers from all over the state had a chance to leave notes of appreciation. Our GUC customer, Summer Mccrary, posted the following note on the guestbook: "Thank you, thank you, thank you for fixing our power outage today. We can handle stay-at-home orders, but not without AC and WiFi. You saved our groceries so we didn't have to figure out how to buy more. You saved our sanity. God bless you and your families."
Mrs. Jefferson called to thank Water Resources Systems Supervisor Keith Fisher, Pipe Crew Leader Randy Beamon, Equipment Operators Michael Silverthorne and Tracy Colville, and Pipe Layer Kevin Hudson on the outstanding service that they provided. She was very satisfied with the level of service from the crew and professional communication from the supervisor.
We received many thank you messages from customers on GUC's social media accounts during National Lineworker Appreciation Day on April 18th and NC Lineman Appreiation Day on April 13th. Be sure to browse through those. In the meantime, here is a snapshot of some messages and comments:
Sharon Tyson - So proud and thankful for our GUC Crews!!
Connie Braxton - Thank you for all your service and hard work.
Debbie Hoover Jones - The best of the best - thanks guys and GUC!
Elaine Harrington Gordon - Thank you for keeping our lights on.
Maureen Suzette Henderson -  Thank you for all you've done and will do.
Wayne Eubanks - Thank you for all your hard work!
Pamela Ann Faulkner - Thank you for all you do and your quick response!
Daniel Smith - Best Linemen in the State!