Earl Harris Retires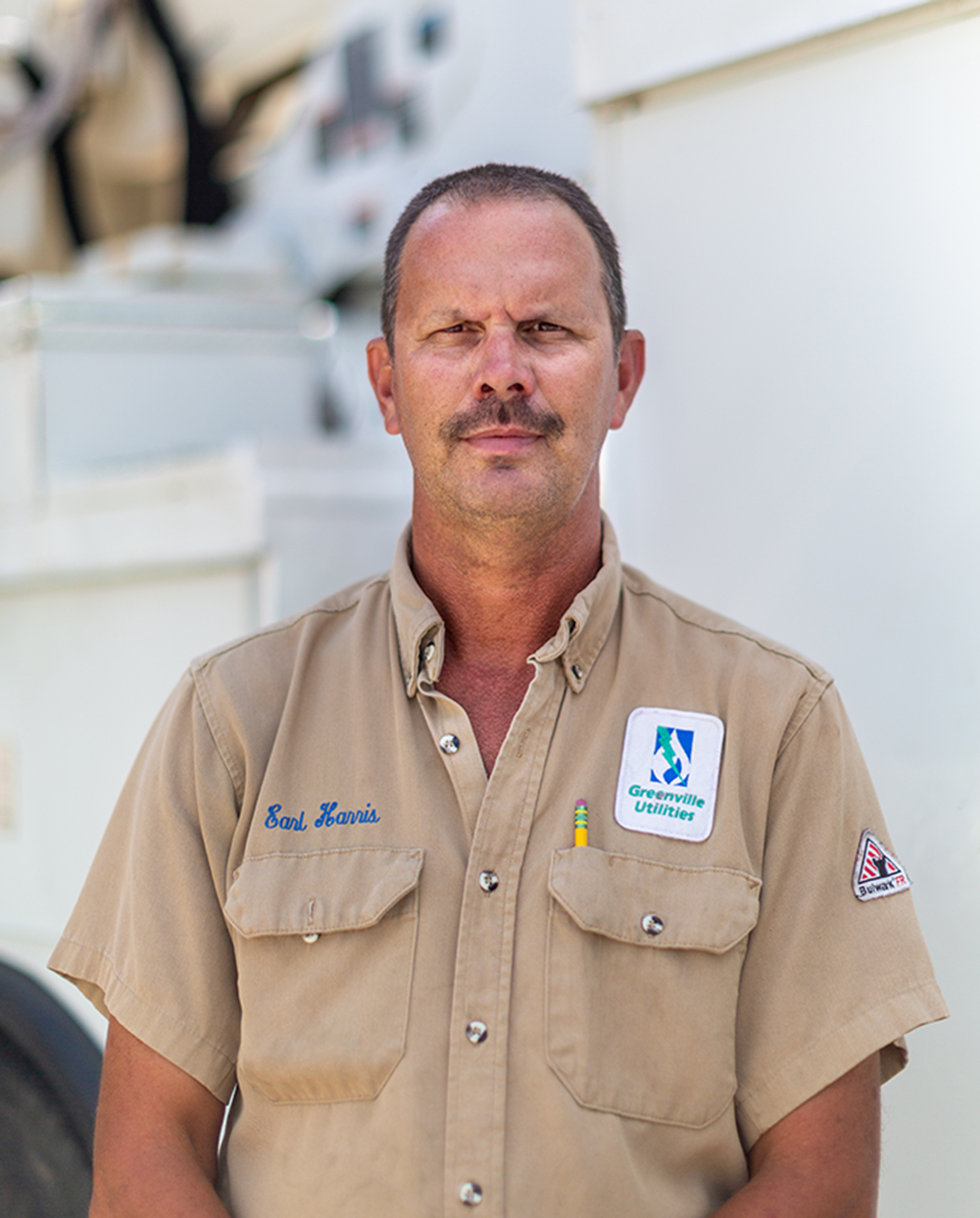 Earl Harris, Overhead Lineworker First Class, has retired after 31 years of service with GUC. As a Lineworker in the Electric Department, Earl worked on the "trouble truck" and was one of the first to respond when a customer was without power. Troubleshooter crews provide our 24/7 response to electric system emergencies on a weekly rotation. During regular hours, they perform small-scale construction, maintenance, and repair; but they're also the ones who are first on the scene when there is a problem. All trouble calls go through the Troubleshooters. They go to the location, evaluate the problem, and most often can make repairs. For more serious cases, they determine which crews and equipment are needed.
Earl began his career in the Water Department. Once he joined Electric, he worked on both Underground and Construction crews before working as a Troubleshooter. He has served as both GUC team member and event judge for both national and state lineman rodeos, and has also been instrumental in helping at community events where GUC gives bucket truck rides to event goers.
Earl says that Roger Jones, Director of Electric Systems, told him many years ago that it's all about working as hard as we can to keep power on for our customers. "That's what I've always worked for. Nothing brings me greater joy than to help people in need. It's the best job ever when you can receive appreciation from your community just by doing your job."
Together, Earl and his wife, Carol, have four children, three of whom serve in the military and the youngest is a recent high school graduate. Carol is retired from the Navy. In retirement, both Earl and Carol plan to spend more time fishing and hanging out with family and friends at their river place at Twin Lakes.