March 2021 Newsmakers
Service Awards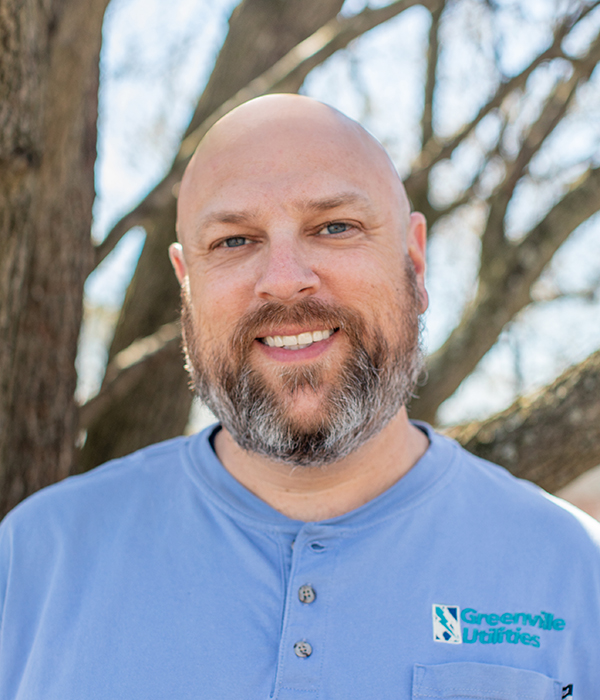 Adam McRoy / 20 Years
Adam McRoy, Meter Technician III, recently celebrated 20 years of service with Greenville Utilities. Adam is part of a group of specialists who work exclusively on electric meters. He and the other technicians are responsible for the testing, repairing, and calibrating of single-phase and three-phase meters. They also install the transformer-rated meter equipment for residential, commercial, and industrial customers, testing these services and running load checks using system analyzers. They also install communication devices for industrial customers and co-generation accounts for data retrieval. Before joining this group, Adam worked in the meter reading and meter service groups. "I've enjoyed the things I've learned, and continue to learn, and value the friendships I've made," he said.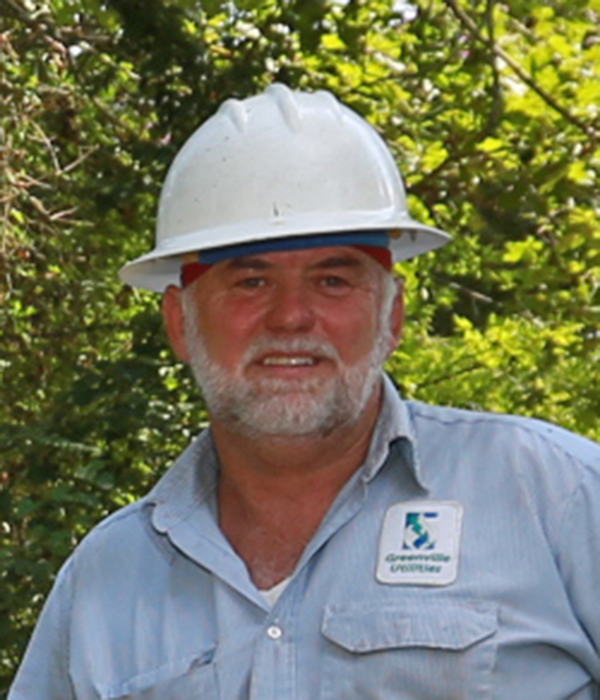 Danny Lane / 20 Years
Water Resources Systems Maintenance Crew Leader Danny Lane recently celebrated 20 years of service with GUC. Danny supervises one of two crews in charge of cleaning programs for our sewer lines — routine cleaning and preventive maintenance (PM). Routine cleaning is done using our mapping grid system to methodically work across our system. The PM program identifies lines where stoppages have occurred in the past. They clean those areas to prevent stoppages from recurring. Danny's crew also maintains rights-of-way for our sewer outfalls and some water mains, inspects force main valves, and serves as stand-by for other Water Resources crews. Before starting his current role, Danny also worked the sewer camera inspection truck and served on a heavy construction crew. "I enjoy working with people who care about what they do and help each other out," he said.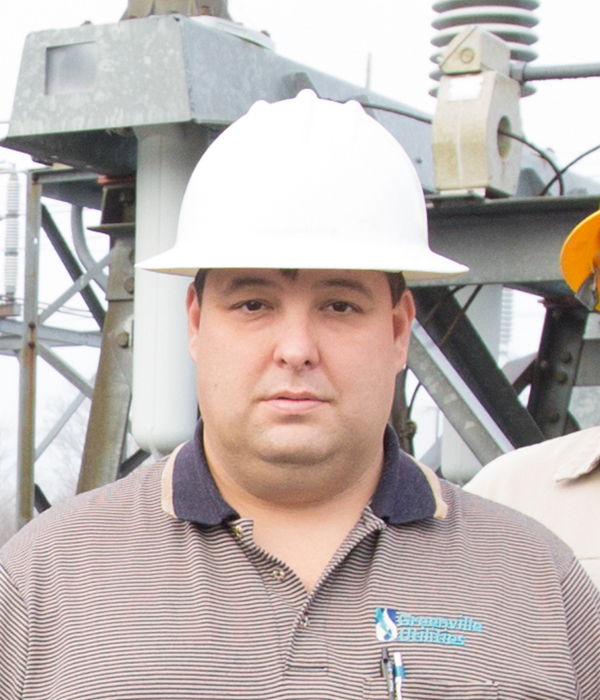 Lee Ausbon / 20 Years
Lee Ausbon, Electric Substation/Communications Supervisor, recently celebrated 20 years of service with GUC. He oversees a team of 22 employees who ensure that our electric substations and load management equipment, including standby and peak shaving generators, are in top working condition. He and his teams are responsible for the daily operations and maintenance of these facilities, including all electrical controls on the distribution system – items like reclosers, regulators, and switch operator capacitor banks, to name a few. Before his current role, Lee was a Control Systems Technician and Control Systems Supervisor. "I really enjoy our group and that we get to work on a lot of new projects and challenges." he said. "There is always something new and different going on."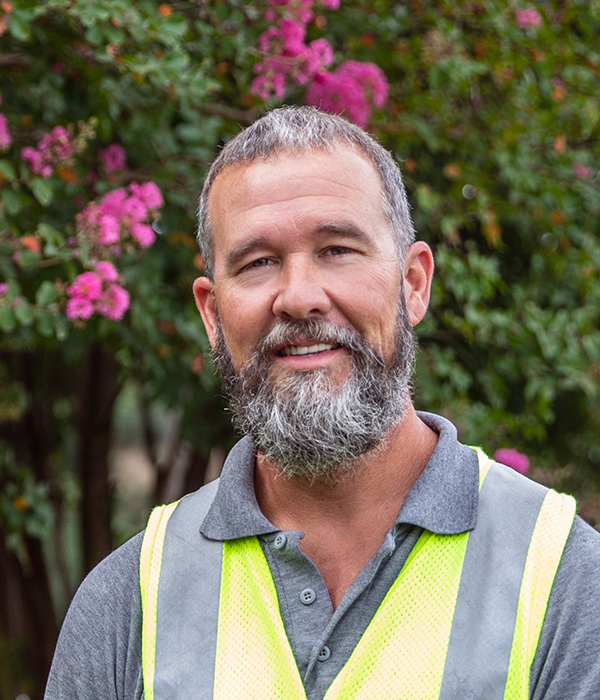 Will Prescott / 20 Years
Chief Utility Locator Will Prescott has celebrated 20 years of service with GUC. Will joined GUC as a Locator and was promoted to his current role in 2015. He supervises a staff of six in the Underground Locating Service (ULS) Section of the Gas Department. Although ULS is housed in Gas, this section provides an essential service to all four of our operating departments (Electric, Water, Wastewater, and Gas). Our Locators respond to an average of 19,074 locate requests per year. As a supervisor, Will is also responsible for all damage investigations. For example, if a contractor hits a GUC underground line or main, it's Will's job to investigate and report every detail leading up to the incident. Will received his locator certifications from Staking University and is also certified as a Train the Trainer. "I have enjoyed the past 20 years at GUC," he said, "and looking forward to the next 10!"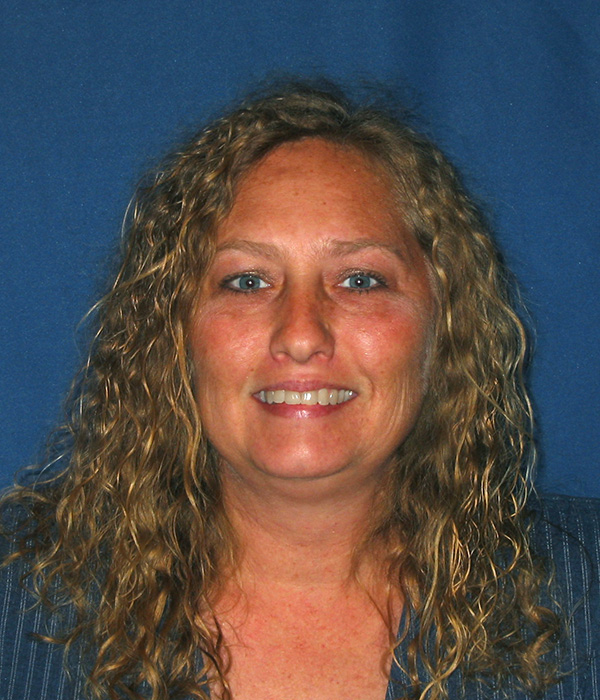 Robin Nichols / 20 Years
IT Systems Analyst IV Robin Nichols celebrated 20 years of service with GUC. She began her GUC career as a programmer, and her role has evolved over the years as technology has changed. Today, Robin's main responsibility is to provide day-to-day support to Customer Relations with the customer information systems - Customer Care and Billing (CC&B) and the online account portal. She helps manage the entire "meter-to-cash" process from a technology perspective. She also provides support to all of our departments on topics related to system reporting and data, including assisting employees with research on products related to data and reporting. When we launch new products or systems (most recently the online customer account portal) Robin helps with data cleanup, conversions, etc. In addition, she serves as GUC's liaison and system support with outside groups like the City of Greenville and our bill print provider. Robin said she's enjoyed getting to know employees across GUC over the years. "I talk to a lot of employees on the phone," she said, "so I am always getting together in groups, like training, company lunches, and meetings, so that I can meet them in person and put a face with a name." 
15 Years
Tony Cannon, General Manager/CEO
Promotions
Kenneth Daniels, Meter Tech III
Jacob Swink, Electric Distribution Engineer
Congratulations
Congratulations to Facilities Engineer Vincent Malvarosa and his wife, Jaclynn, on the birth of their daughter, Everleigh Mae.
Sympathies
Our deepest sympathies to Water Resources Environmental Control Officer Deanna Castellow on the loss of her father, Curtis Hygema.
Our condolences are also extended to Water Treatment Plant Chief of Maintenance Toby Corey on the passing of his bother, Sidney Corey.
Our deepest sympathies to Water Resources Engineer Tyler Haislip on the recent passing of his grandmother, Faye Rogers Lyle.
New Hires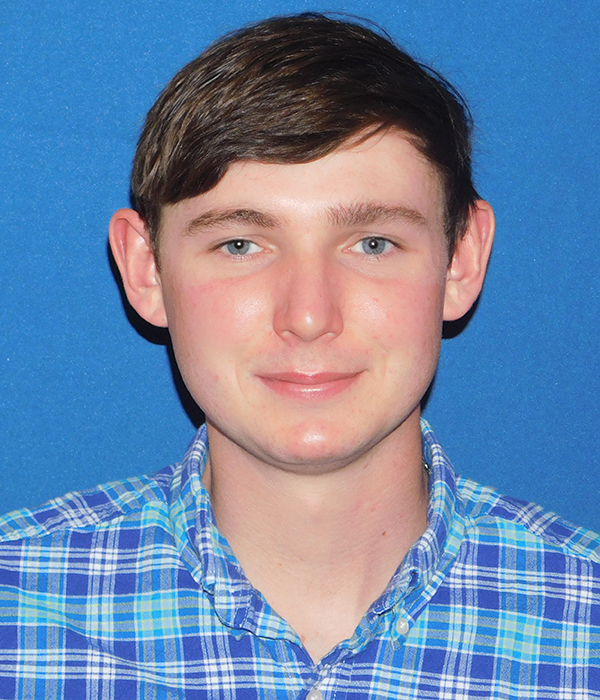 Wyatt Blackburn,
Meter Tech I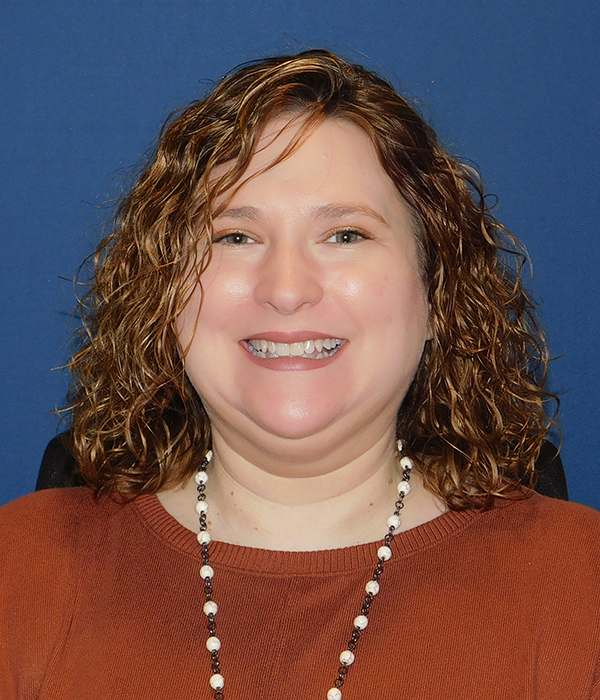 Bridget Harmon,
Billing Specialist I