May 2020 Newsmakers
Service Awards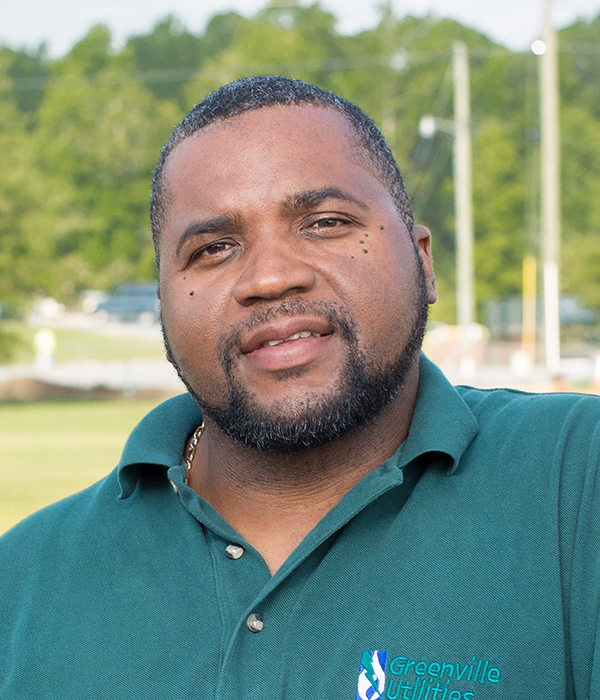 George Fuller / 30 Years
George Fuller, Water Resources Systems Supervisor, recently celebrated 30 years of service with GUC. George supervises two heavy construction crews that install, maintain, and repair water/sewer mains, as well as install water and sewer taps. He also supervises four valve and hydrant crews that repair hydrants and connect services. In addition, he coordinates the water system's flushing program, as well as the valve and hydrant maintenance program. "Being outside and working hard with good people is something I'm thankful for," he said. "I am also thankful to God for the support of my wife and family and my three new granddaughters."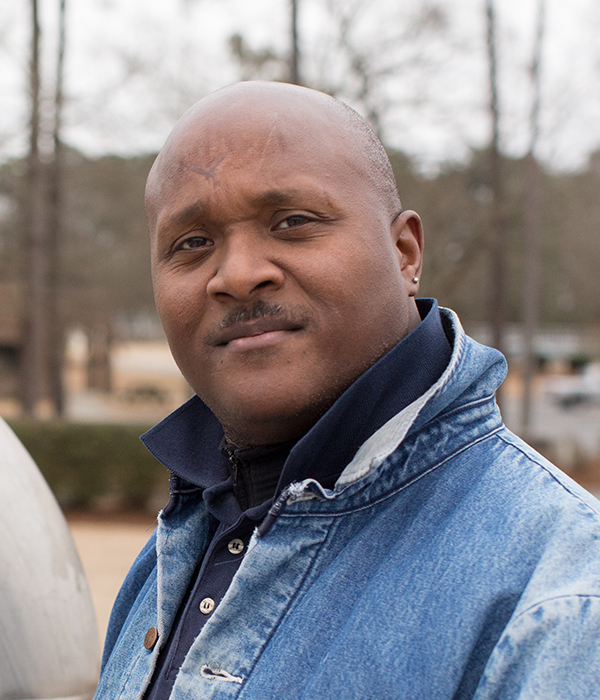 Julius Phillips / 25 Years
Wastewater Treatment Plant (WWTP) Operator III Julius Phillips recently celebrated 25 years of service with Greenville Utilities. As an Operator, Julius helps monitor all aspects of the biological treatment process and collects samples from different points in the system for laboratory testing. The information he gathers is entered into the Supervisory Control and Data Acquisition system (SCADA), which is the heartbeat of the Plant, and tracks trends at the WWTP. Julius also uses SCADA to monitor our 32 remote sites. Operators are required to go through a rigorous state certification process. Julius is a Grade-4 Certified Wastewater Collection System Operator, which is the highest level. "I appreciate how GUC has allowed me the opportunity to advance in my career over the years," he said.
5 Years
Jacob Barnes, Electric Engineer I
Karen Foster, WWTP Industrial Pretreatment Specialist
Heather Manning, Accountant Auditor II
Allisyn Sanchez, Customer Contact Representative I
Simon Stroud, Master Mechanic
10 Years
Tracy Hodges, Electric Staff Support Specialist III
15 Years
Cheryl Irwin, WTP Laboratory Technician II
Promotions
Christopher Earls, WTP Lead Operator
Congratulations
Congratulations to Meter Technician Brandon Garris and his wife on the birth of their daughter, Ainsley Rose.
Sympathies
Our deepest condolences to Systems Dispatcher Sharon Camacho on the loss of her husband, Wilfred.
Our condolences also to System Dispatcher Cathy McGowan, Underground Maintenance Crew Leader Michael McGowan, and Systems Dispatcher Autumn Dyson on the loss of Cathy's father, Harold Adams Gaskins. He was Autumn's grandfather and Michael's father-in-law.
Our deepest sympathies to Staff Support Specialist Lauri Evans and Assistant Stores Manager Chris Evans on the death of Lauri's father, Willie Vance Briley.
Our condolences to Customer Contact Representative Lee Eakes on death of his father, Mr. Willie E. Eakes, who was also a GUC retiree.
Our condolences to the family of retiree Bobby G. Boyd who recently passed. Mr. Boyd retired from the Gas Department.