Backhoe Rodeo Challenge
A team of Water Resources employees competed in the Eastern Water and Wastewater Network Backhoe Rodeo at the Bell Arthur Water Corporation Operations Center on October 11th. This annual event gives equipment operators from Eastern North Carolina the opportunity to show off their talents in operating a variety of excavating equipment like rubber tire backhoes and small trackhoes. It's also a great way for operators to test their ability in performing tasks safely and quickly.
Six different events took place, and scoring was based on the time taken to complete each one. Penalties were added to the time if the operator dropped a ball or pipe, touched or knocked over a cone, spilled too much water out of the bucket, etc.
Representing GUC this year were Water Resources Equipment Operators Michael Silverthorne, Dean Roberson, Derek Averill, Bennie Pittman, and Water Resources Systems Maintenance Crew Leader Josh Setzer. Congratulations to Josh on placing second in the Slam Dunk Event and Michael on placing second in the Ball & Cone Event!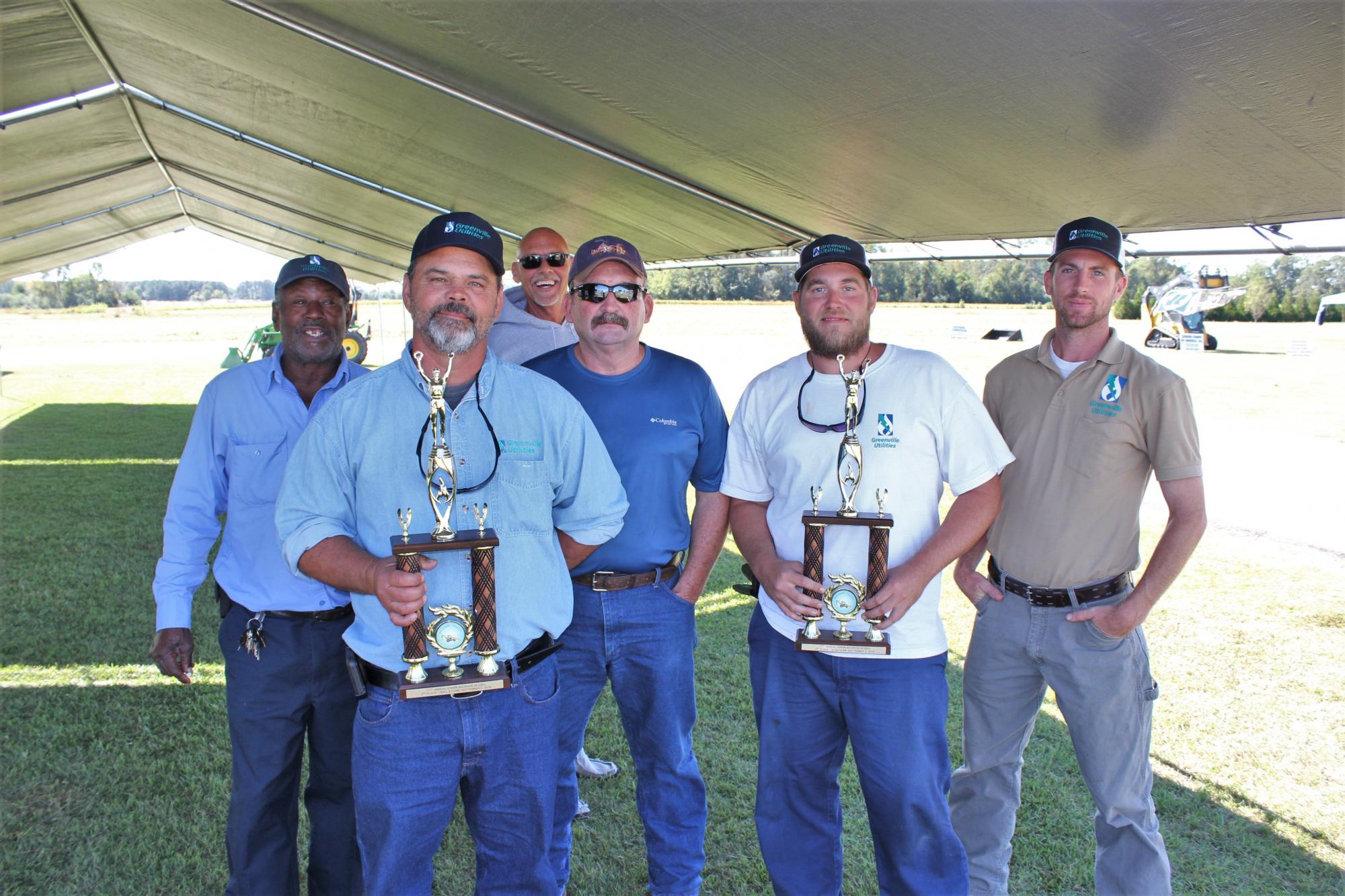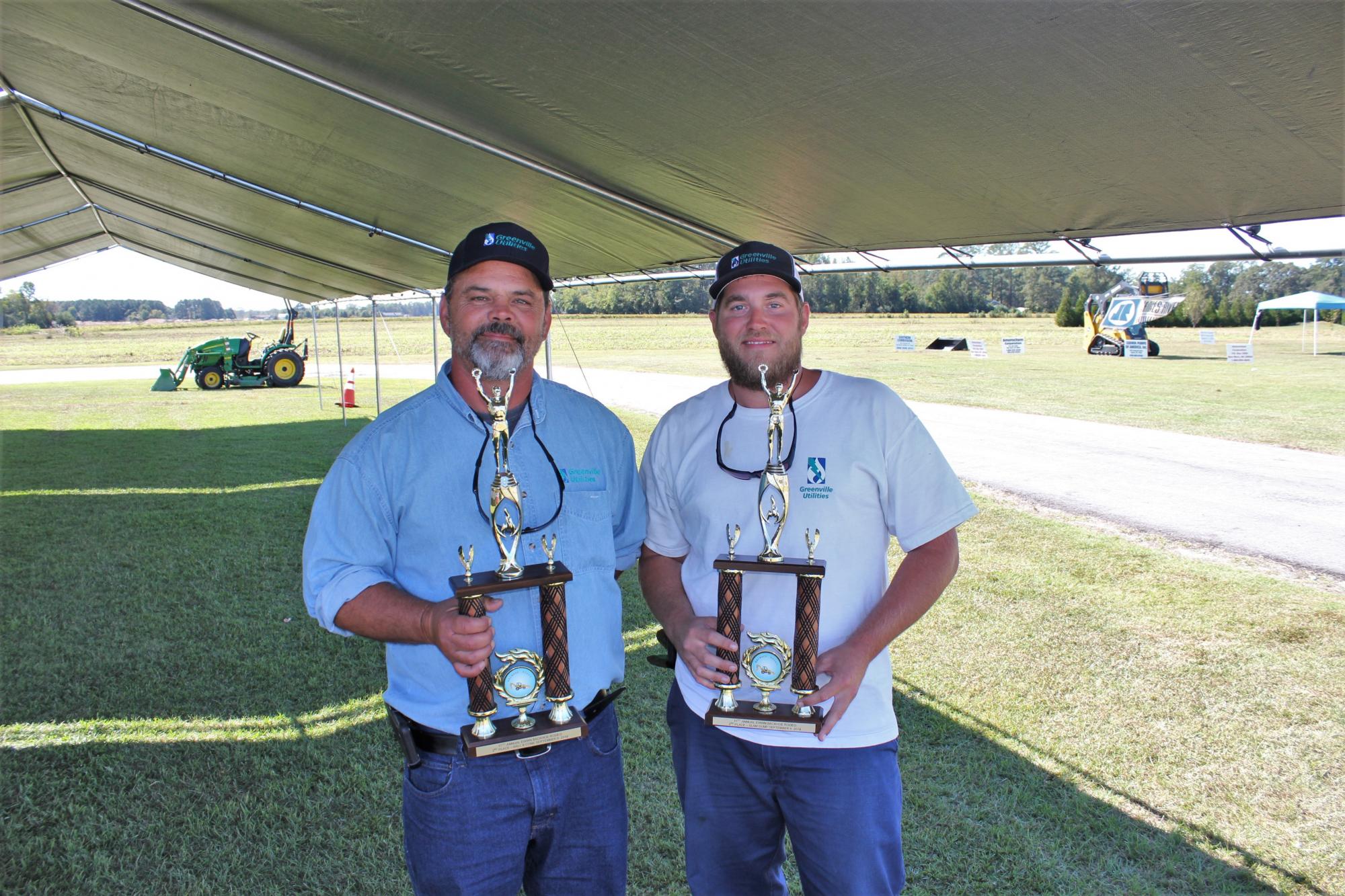 *more images below