May 2021 Newsmakers
Service Awards
Paula Vinciguerra / 25 Years
Paula Vinciguerra, Staff Support Specialist III in the Meter Section of the Electric Department, is celebrating 25 years of service with GUC. Paula assists with all of the section's administrative functions, including correspondence and record keeping. She also manages the remote disconnect program and database for reporting, maintains weekly and monthly reports, dispatches field activities, and works closely with Customer Service and Billing on any meter-related issues. Before joining the Meter Section in 2006, Paula also worked for Station One as well as Stores. In addition, Paula served on the core team that helped set up the day-to-day activities (like installations and field activities) for the MWM and CC&B systems. She works regularly with these systems not just with daily work, but in assisting with upgrade testing and overall system maintenance. "I do a lot of trouble shooting and problem solving, and really enjoy that part of my job," said Paula. "I've learned a lot at GUC by working in various roles, and continue learning every day. The people here are like family to me, and I love working with employees from all departments."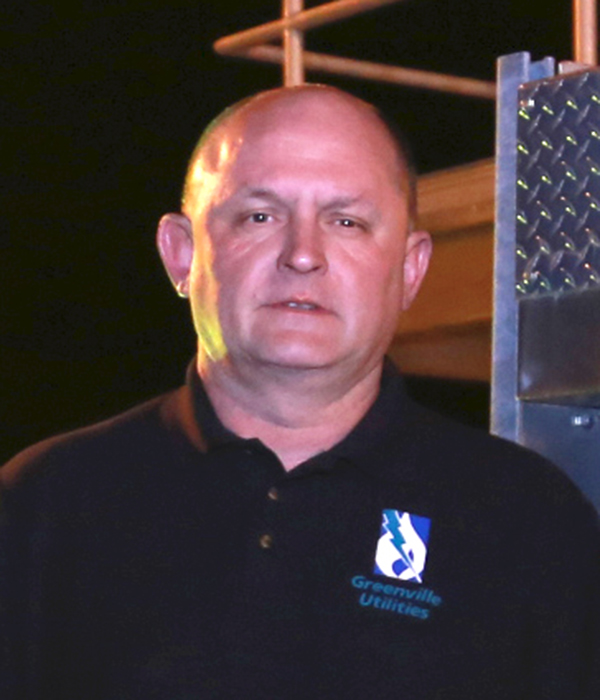 Wesley Asbell / 25 Years
Wesley Asbell is celebrating 25 years of service with GUC. As an Operator III at the Wastewater Treatment Plant, Wesley monitors pumping rates and all aspects of the biological treatment process, as well as collecting samples from different points in the treatment system for testing and analysis. He has a wide range of science and technical knowledge about the pumps, motors, valves, and other equipment. Wesley has also obtained the following five wastewater certifications that fall under the NC Water Pollution Control System Operators Certification Commission: Biological Operator IV, Collections System Operator I, Spray Irrigation Operator, Land Application Operator, and Subsurface Operator. "The most enjoyable characteristic of my 25-year position with GUC is being an environmental steward," he said.



5 Years
Ramsey Covington, Gas Systems Technician II
10 Years
Jay Pigford, Electric Generator Technician
Cynthia Langley, Finance Accounting Manager
15 Years
Jan Spencer, Customer Relations Staff Support Specialist I
Larry Chambliss, Electric Control Systems Technician II
Promotions
Stephen Legget, Underground Lineworker Second Class
Brandon Garris, Meter Technician II
Accomplishments
Congratulations to Dail Booth, Water Treatment Plant Operations Coordinator, on graduating from North Carolina State University on May 15th with a Master's in Environmental Assessment.
Sympathies
Our deepest condolences to Water Resources Customer Records Clerk Jackie Coley and her family on the recent passing of Jackie's mother, Barbara James.
Our sympathies are also extended to IT Infrastructure Manager Tony Godwin and his family on the passing of his mother-in-law, Shirley Gurganus.