November 2019 Newsmakers
Service Awards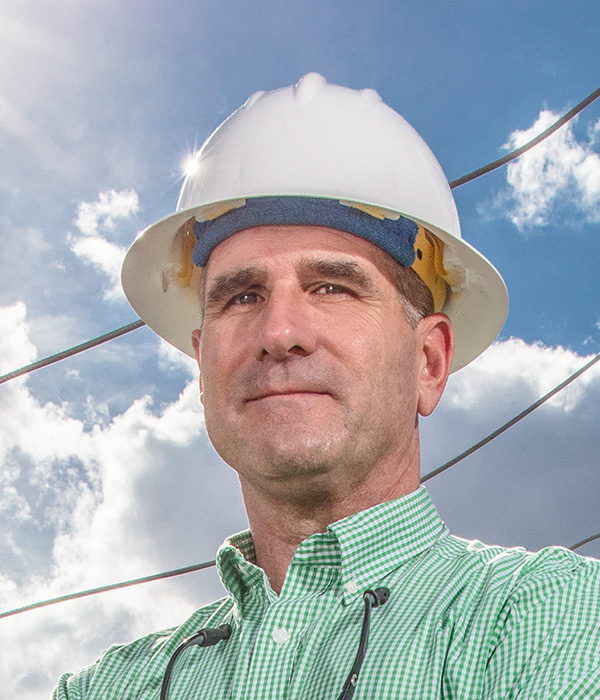 Ken Wade / 30 Years
Ken Wade, Substation Control Engineer/Interim Electric Distribution Engineer in the Electric Department, recently celebrated 30 years of service at GUC. Ken's focus is our Electric system's reliability. To cover the first part of his job title, he is responsible for the planning, construction, and maintenance of substations and oversees the transformer shop. As Interim Distribution Engineer, he manages the overall operations of the Electric Distribution Section that includes Lineworkers, Line Clearing Crews, and several contractors. In addition, Ken coordinates our mutual aid efforts, which involve public (and sometimes private) utilities assisting one another following natural disasters that cause massive power outages (like the recent assistance we provided to Lakeland Electric in Florida following Hurricane Irma).
"I like working at a company where the work I do makes a difference," said Ken. "We provide safe and reliable power delivery to our customers. Everyone in the community benefits from the work the substation staff performs. We are not a Duke Energy. We are better. Our employees live and work in the area we serve. Every decision we make is made with the intention of bettering our community."
Ken is married to Amy, GUC's Executive Assistant to the General Manager. Between the two of them, they have four grown children. His son, Dillon, also works at GUC as a Gas Engineer II. In his free time, Ken enjoys boating and spending time at the coast.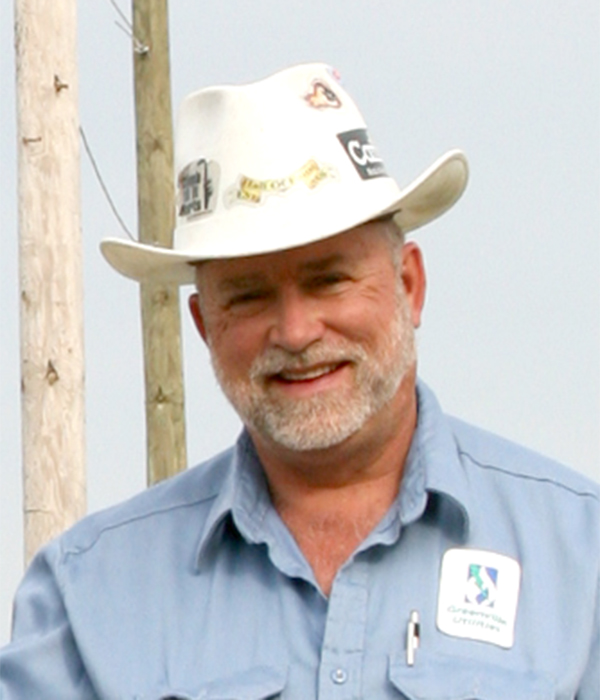 Mark Howery / 25 Years
Mark Howery, Electric Troubleshooter Crew Leader, recently celebrated 20 years of service at GUC. Mark is responsible for one of four Troubleshooter Crews that provide 24/7 response to electric system emergencies on a weekly rotation. During regular hours, they perform small-scale construction, maintenance, and repairs. They're also the ones who are first on the scene when there is a problem. All trouble calls go through the Troubleshooters. They go to the location, evaluate the problem, and most often can make repairs. For more serious cases, they determine which crews and equipment are needed. Mark has also been instrumental in the public power industry, serving not only as a member of GUC's lineman rodeo team (for state and national events), but also as a judge and planning committee member. He also teaches line work safety classes around the state.
"I really enjoy doing power line work, especially in trouble shooting," said Mark. "Every call is different, and we've got to know with 100% certainty what's wrong in order to prevent the customer from having problems again." Mark and his wife, Linda, live in Ayden with Brianna, their 19-year-old daughter. In addition to spending time with Linda and Brianna, Mark owns "Marks Little Gun Shop."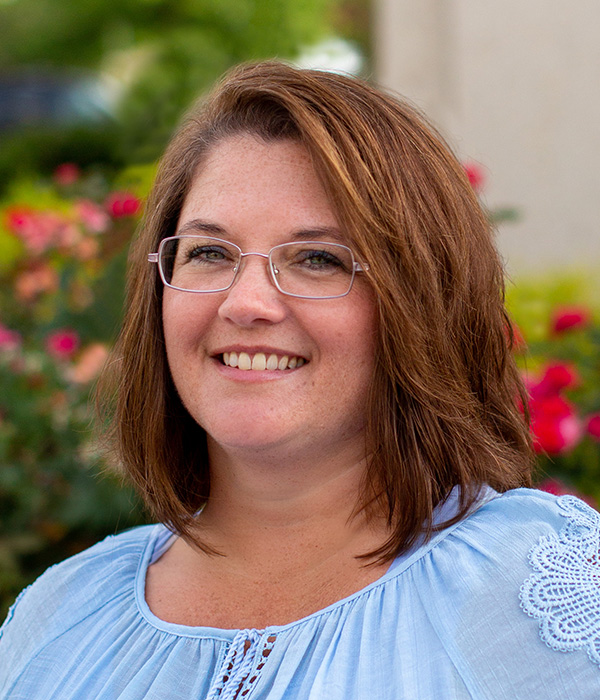 Denine Hardee / 20 Years
Billing Specialist Denine Hardee has recently celebrated 20 years with GUC. She joined GUC as a Cashier and moved to the Billing Section of Customer Relations in 2008. She and the other Billing Specialists stay busy generating 69,000 to 75,000 bills each month. Denine has a variety of other responsibilities that include closing service orders, processing bill adjustments, investigating billing inquiries, and providing overall quality control of customer billing. In fact, we receive a lot of thank you notes from customers complementing our Billing Specialists for their quality control work, which often helps customers find solutions to problems (like leaky water faucets). She also works on special projects and programs like, Budget Billing and large industrial and medium service Coincident Peak billing. "Our job is interesting," said Denine. "Something different comes up just about every day. I really enjoy what I do and the people I work with. I work with the best people. I wouldn't want a job anywhere else."
Denine and her husband, Ervin (retired GUC Underground Maintenance Crew Leader), have two children, Lauren (a local nurse), and Savanna (a senior at D.H. Conley). In her spare time, Denine enjoys gardening, traveling to the mountains with her family, and cooking with Savanna.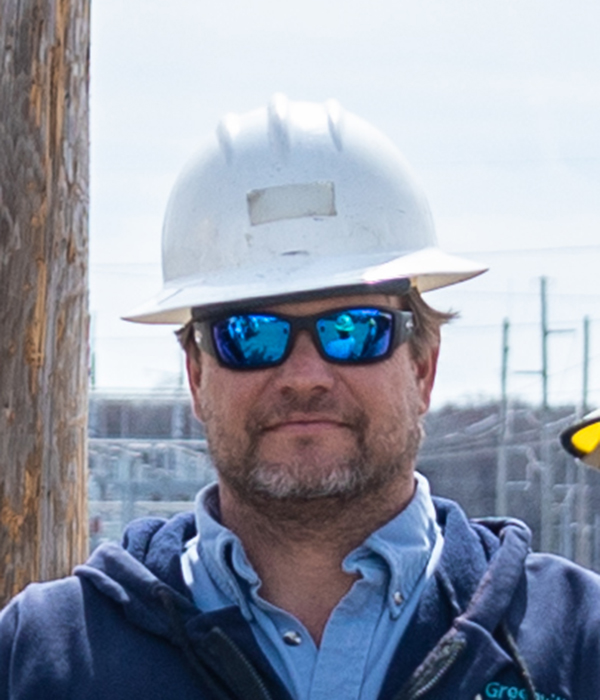 Mike Ashley / 20 Years
Overhead Construction Line Crew Leader Mike Ashley recently celebrated 20 years of service with GUC. Mike and his crew of four are one of three overhead construction crews that build electric lines "from scratch" and work on all major projects involving overhead lines. For example, if a new development or highway project is under construction, our overhead construction crews do turnkey electric work from poles and transmission to primary and secondary lines, and everything in between. Mike's crew also pitches in to assist other crews, including Underground, when necessary. Mike has also worked on our Line Clearing and Troubleshooter crews, and he's served as both GUC team coach and event judge for both national and state lineman rodeos. He says over the years, he's enjoyed the people most here at GUC. "The comradery in this industry is like a brotherhood. We look after each other," he said. Mike also likes that their jobs are always changing, even when they're working on big projects that take months or years.
Mike and his wife, Jane, have two sons ages 9 and 12. In his spare time, Mike enjoys hunting and fishing with his sons. He also likes spending time with them on the river in the warmer months.
5 Years
JoEllen Gay, Water Resources Environmental Compliance Coordinator
Chris Wallace, Gas Systems Technician II
Chanel Richardson, Electric Staff Support Specialist III
Mickey Tripp, Water Resources Engineering Assistant II
Cliff McGuffin, Wastewater Treatment Plant Chief of Maintenance
15 years
Tarsha Roach, Finance Collections Supervisor
Promotions
Cliff McGuffin, WWTP Chief of Maintenance
Matthew Craft, Electric Overhead Lineworker Second Class
Jeremie Hines, Electric Underground Lineworker First Class
Hugh Mills, Gas Systems Operator II
Accomplishments
Congratulations to Robin Walston, Water Resources Construction Inspector I, on passing his Water Distribution Operator, A-Distribution Certification exam from the NC Water Treatment Facility Operators Certification Board.
Congratulations also to the following employees on passing their respective NC Water Treatment Operators Certifications: WTP Laboratory Technician Kendra Nettles, B-Surface; WTP Distribution Water Quality Technician Jose Ricca, C-Distribution; WTP Operator Joseph Clark, B-Well; WTP Maintenance Mechanic Brian Greer, C-Surface; Water Resources Pipe Layer Cody Cratt, C-Surface (iGrow participant); Water Resources Pipe Layer Corbin Congleton, C-Surface (iGrow participant); and Electric Meter Specialist Blake Horton, C-Surface (iGrow participant).
Sympathies
Our deepest condolences to Underground Lineworker Stephen Leggett and his family on the recent passing of his mother, Mrs. Barbara Ross Leggett.
Our sympathies also to IT Systems Analyst Amber Garris and her family on the passing of her grandfather, Jim Person.
Thank You's
Diane Rodman sent a thank you note complimenting Gas Utility Locator David Moore for his work in locating the lines in her yard. Ms. Rodman was very impressed with the knowledge and excellent customer service provided by David.
Chris Davenport called to compliment the following employees who installed sewer service at his house: Pipe Crew Leader Linwood Smith, Pipe Layers Gustavo Smith and Kyle Veneski, and Equipment Operators Jason Owens and Joshua Setzer. Mr. Davenport was very impressed with the professionalism of the crew and level of customer service they provided.
Dr. Mani called to compliment Gas Service Worker John Sheppard and Gas Systems Operator Paul Edwards for a fast response to a gas leak at her home. Dr. Mani said that during the repairs they made to a gas meter at her home, they were very professional and responsive to her questions.