June 2022 Newsmakers
Service Awards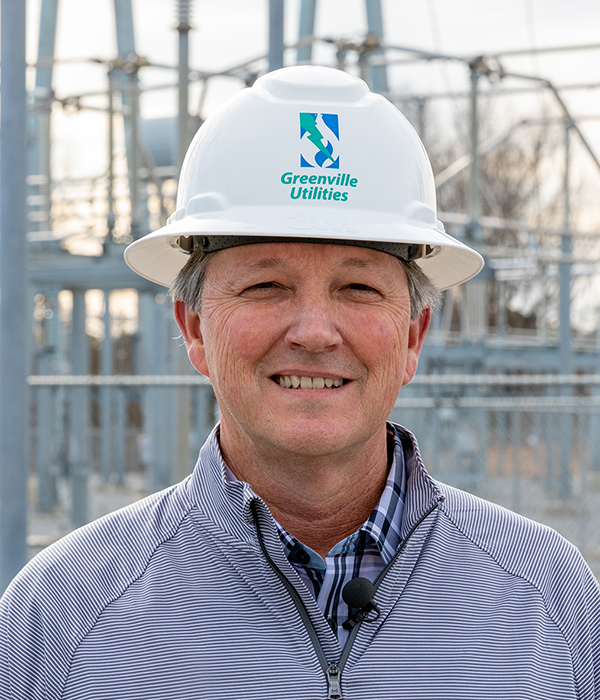 John Worrell / 35 Years
Director of Electric Systems John Worrell recently celebrated 35 years of service with Greenville Utilities. He started his career at GUC as the Substation Engineering Coordinator then moved to Electric Planning Engineer in 2000, Assistant Director of Electric in 2016, and his current role in 2020. As Director, John oversees and enhances all aspects of the Electric Department. This is GUC's largest department and includes Administration, Engineering, Operations, Meter, and Substation/Controls. John says that having a big work family has kept him around for all these years. "GUC is a family where you have about 450 brothers and sisters," he said. "We share in each other's accomplishments, and an organization with employees like this is hard to find these days."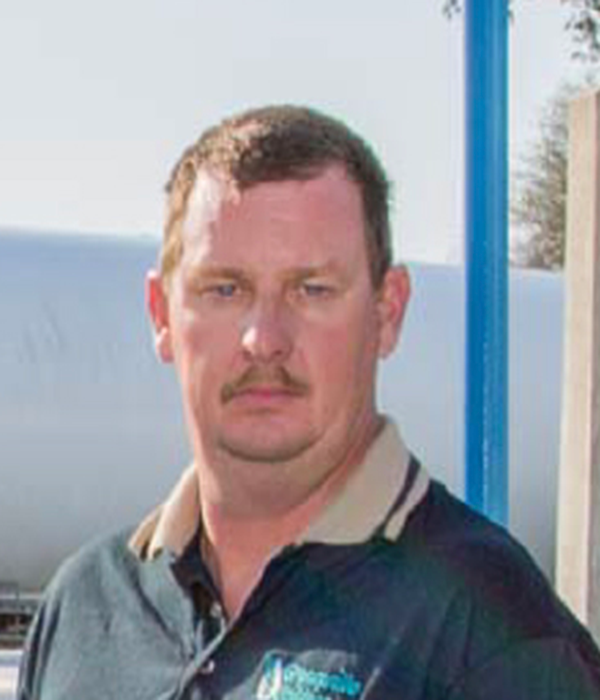 Hugh Mills / 25 Years
Gas Systems Operator Hugh Mills recently celebrated 25 years with Greenville Utilities. Hugh started with GUC as a Meter Technician in Customer Relations (Meter is now part of Electric) before transferring to the Gas Department. He started as a Gas Service Worker before obtaining his current title. As an Operator, Hugh is part of the group that maintains and operates the Liquefied Natural Gas (LNG) Facility, the Compressed Natural Gas (CNG) Fueling Station, all city gate and regulator stations, all industrial metering sites, and all commercial meters. The group also troubleshoots and maintains the cathodic protection systems and all Supervisory Control and Data Acquistion (SCADA) sites. He also helps with maintaining and addressing various areas throughout the gas system and coordinates the annual leak surveys to identify vulnerable equipment and gas lines. His favorite part about being employed with GUC is the people he works with. "In Meter and Gas, I have worked alongside great people and established many friendships," he said.



15 Years
James Smith, Water Treatment Plant Maintenance Mechanic I
Kay Spriggs, Human Resources Specialist II
10 Years
Chad Flannagan, Water Resources Chemist
5 Years
John Bartolotti, IT Systems Analyst IV
Christopher Bright, Gas Systems Operator I
Jackie Coley, Water Resources Customer Records Clerk
John Leggett III, Wastewater Treatment Plant Maintenance Mechanic III
Molly Ortiz, Senior Financial Planning and Rates Analyst
Ernest Lee Overton Jr., Meter Technician II
Robert Sealey, Control Room Operator II
Brandon Stevens, Gas Systems Technician II
Promotions
Amanda Wall, Finance Department Controller
Accomplishments
Congratulations to the following Water Treatment Plant (WTP) employees on obtaining certifications from the NC Water Treatment Facility Operators Certification Board. Distribution Water Quality Technician I Tyler Palochak received his C-Well Certification and WTP Operator II Brandon Burleson received his A-Surface Certification. To obtain these certifications, employees attended weeklong schools where they studied and were tested on a variety of topics including pumps, instrumentation, bacteriology, iron and manganese removal, corrosion control, lab procedures, disinfection, and more.
Congratulations to Matt May, Cashier I (pictured leftt), on his recent graduation from Beaufort Community College with a degree in Business Administration.
Congratulations
Congratulations to Gas Engineering Coordinator Jason Cyphers and wife, Michelle, on the recent birth of their daughter, Charlotte Ashleigh Cyphers.
Congratulations to Autumn Pollard (Control Room Operator I) and Timmy Pollard (Electric Troubleshooter Crew Leader II), on the birth of their daughter, Summer Grace.
Sympathies
Our condolences to the family of retiree Seller Mark Gurganus who recently passed. Mr. Gurganus was a Gas Service Maintenance Supervisor at GUC for over 20 years.
Our condolences to the family of former GUC Commissioner Fred Robbins who recently passed.
Our condolence also to Calvin Butcher, Water Resources Equipment Operator III, on the recent passing of his mother, Mary Butcher.
Thank You's
Gretchen Maloney, Customer Contact Representative II, received high ratings from a survey completed by Prakash Patel for the service Gretchen provided to Prakash on June 10th at our Express Office.
Brooke Norton, Water Treatment Plant Laboratory Technician II, was given a compliment on Twitter for the excellent customer service that she provided to a customer after resolving an issue over the phone. "A nice young lady on the phone helped us out yesterday," she wrote. "Keep up the good work."
Lena Previll, GUC's Senior Human Resources Manager, submitted an email commending Gas Service Workers Roy Bryant and Jason Haddock on their outstanding customer service they provided while changing Lena's natural gas meter.
Richard Crisp called to compliment Senior Gas Service Worker Jason Haddock for providing great customer service while changing his natural gas meter. Mr. Crisp said Jason was kind, knowledgeable, and went above and beyond in demonstrating excellent customer service.
New Public Information Intern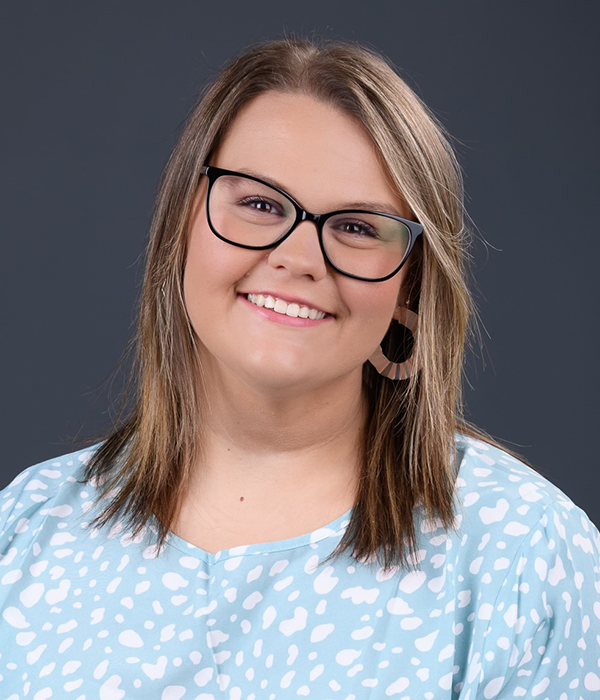 Emily Winslow,
Public Information Intern

Have you noticed a new face behind the camera or interview notepad lately? Emily Winslow recently joined the Public Information Office as Communications Intern. She is a senior at East Carolina University's School of Communications with a focus on Public Relations and a minor in Public Health. Emily comes to GUC with a background in writing and has hit the ground running with several articles (and photos) in Spotlight already. She also looks forward to assisting with our community events and learning more about our GUC projects and employees.

New Hires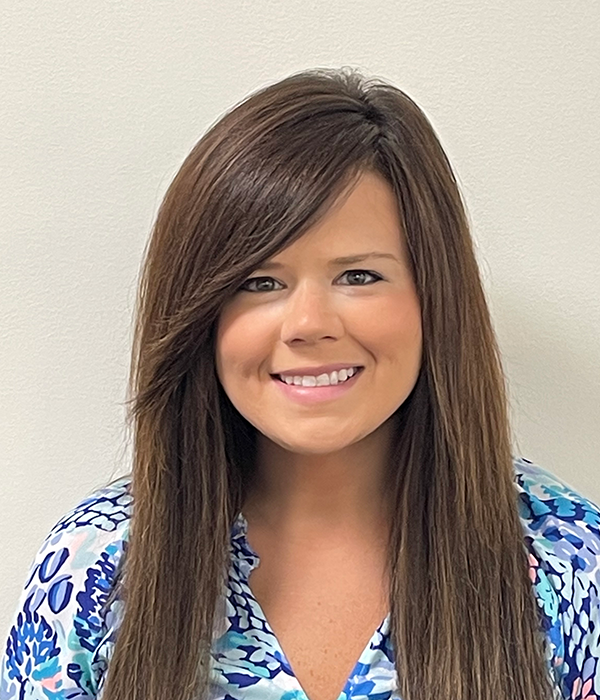 Jessica Hardy,
Accountant Auditor III