iLead Program & Projects
iLead is our internal leadership, education, and development program that was designed to help employees prepare for leadership positions within GUC. November 2019 marks the fourth year of project presentations by iLead teams. We will spend the coming months focusing on iLead projects that are already making a difference at GUC. But first, we look back at how this program started and opened its doors for the first participants four years ago.

Program Highlights
The first iLead class started in April of 2016 with a group of 16 employees from across all departments. In 2017, the class size increased to 25, then, by design, back down to 16 participants in 2018 and 2019.
In order to participate in iLead, employees must demonstrate their leadership abilities, community interests and involvement, and the desire to assume expanded leadership responsibilities. Employees apply to iLead by completing an assessment and multi-step screening process, which includes an interview by a Selection Committee made of members from our Management Team.
Each year, iLead participants receive more than 80 hours of general "core curriculum" training over a nine-month period. That includes topics such as project management and leadership essentials, as well as assignments like attending certain meetings and conducting a group project. For the final project, the class is divided into four groups to develop projects that could potentially be implemented by GUC. The focus of each group project must be aligned with one of four parts of GUC's mission statement (customer service, safety, employees, and environment). Each group presents their ideas to the Management Team in November.
iLead has changed a bit over the last four years. Based on feedback from participants, the time frame of the program, as well as the curriculum structure, have been adjusted. Now participants have more time to prepare for their final project presentations, and each step of the curriculum is aligned with their group project tasks. This approach is more effective and productive for the teams as they prepare the project plans and presentations.
"I think the best part now is having the right materials paired for the participants, making it more aligned with their project planning," said Carrie Peed, E-Learning Instructional Designer/Trainer, and graduate of the first iLead class.
Program Benefits
There are many advantages of iLead, and one of the greatest benefits of the program is that it connects employees by helping build strong relations across departments that lead to better results in the workplace.
"The program was established as leadership development and one way to address succession planning in the organization, and that's proven to be effective," said Director of Human Resources Richie Shreves. "What we hadn't planned is the power of collaboration. It's good if a department has a great idea, and it's even better when this idea is being shared and used."
Of the 57 iLead graduates from the first three years, 17 of them (30%) have received promotions. While these are not necessarily promotions into leadership roles, they are promotions requiring additional responsibility.
iLead also benefits participants in their personal growth, along with giving them tools to help those around them grow. Participants are encouraged to share what they learn with their coworkers.
"Employees are realizing that they have more impact by leading from where they are right now," said Richie. "They become more self-aware, which helps with problem solving, communicating, and having a major impact with their peers."
And of course, GUC also benefits from the iLead program not only through the building of leaders, but with the group projects. Since 2016, many projects presented by iLead graduates have been implemented, and we will focus on those projects in the coming months."
Another benefit that we hadn't anticipated is that many of our iLead graduates have expressed a desire to participate in more classes after graduation," said Richie. "Our plan for the future is to create an extension to the original iLead program, for those who want to further expand their leadership knowledge."
Human Resources will begin taking applications for the 2020 iLead class in January, so be on the lookout for more information.
2016 iLead Graduates & Projects
Enterprise Root Cause Analysis
Scott Farmer
Kevin Keyzer
Tyler Nichols
Carrie Peed
Career Learning Center
Alan Cummings
Jason Manning
Brian Murphy
Alan Payne (retired)
Aerial Services
Deanna Castellow
Jason Hardee
Billy Mosley
David Springer
Voluntary Time Off Policy
Russ Carson
George Fuller
John Powell
Chris Rouse
2017 iLead Graduates & Projects
Capital Projects Prioritization & Communications Process
Jonathan Britt
George Darden
Kevin Jones
Carl Smith
Brandie Whitehurst
Shared Leave Policy
Bryan Bland
Ron Cullipher
JoEllen Gay
Jason Harmon
Antwyne Tyson
Standardized Operating Procedures Training Manual
Dail Booth
Mickey Dawson
Blake Horton
Kristen Jarman
Nick Klapp
QR Codes to Enhance Customer Service
Keith Godbey
Chris Hill
Cynthia Langley
Jay Little
Vann Stephenson
Job Shadowing Program
Chad Flannagan
Alex Li
Julius Patrick
Jay Pigford
Will Spencer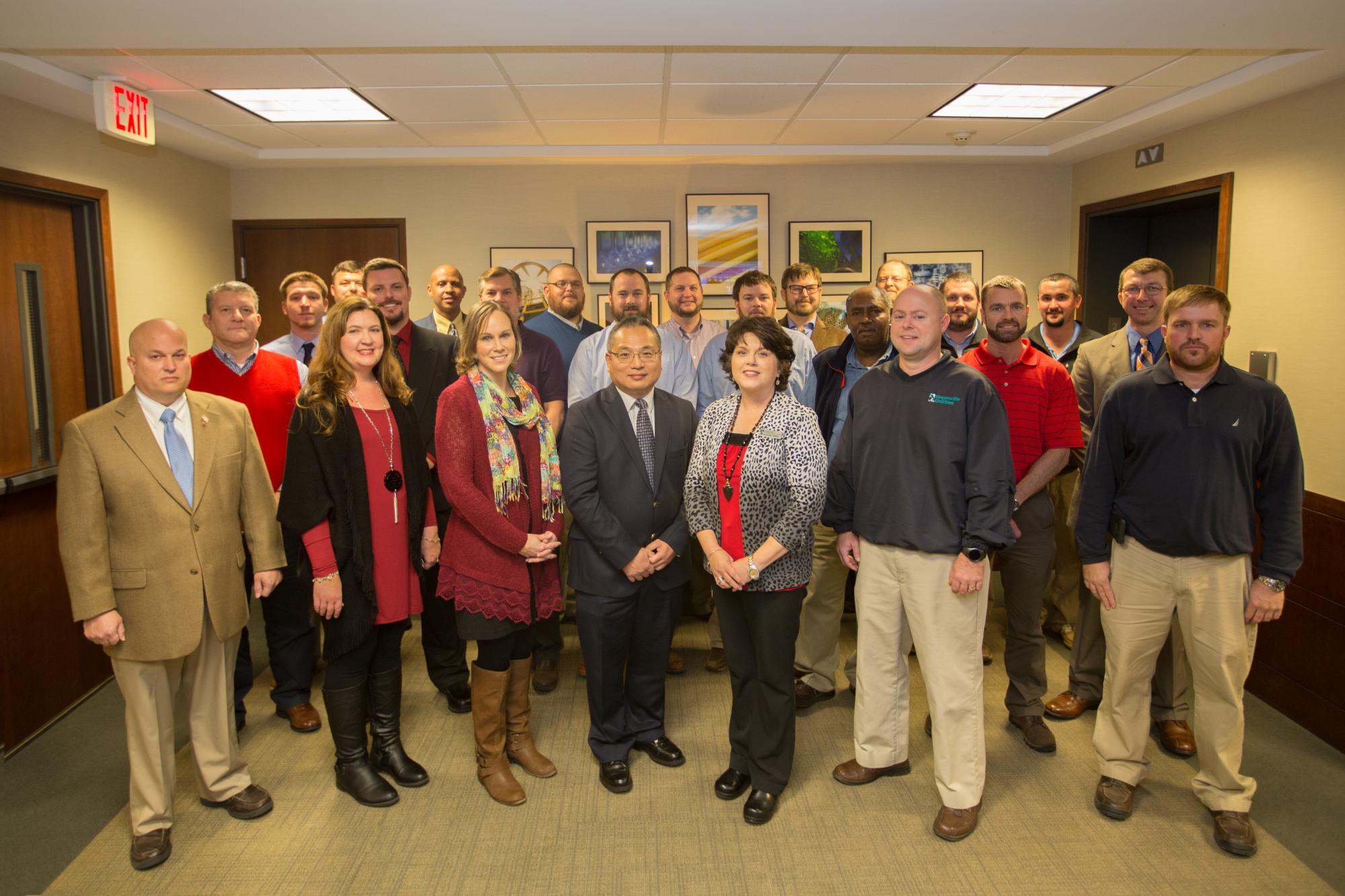 2018 iLead Graduates & Projects
Job Hazard Analysis
Becka Hanson
Eban Kea
Will Prescott
Anthony Whitehead
WE Onboarding Program
Debra Miller
Lena Previll
Chris Ray
Tony Rogers
Pollinator Conservation Initiative
Emily Garner
Travis Lancaster
Molly Ortiz
Jay Wetherington
Customer Service Point of Contact Survey
Enrique Benitez
Cliff McGuffin
Kelly Smith
Colleen Sicley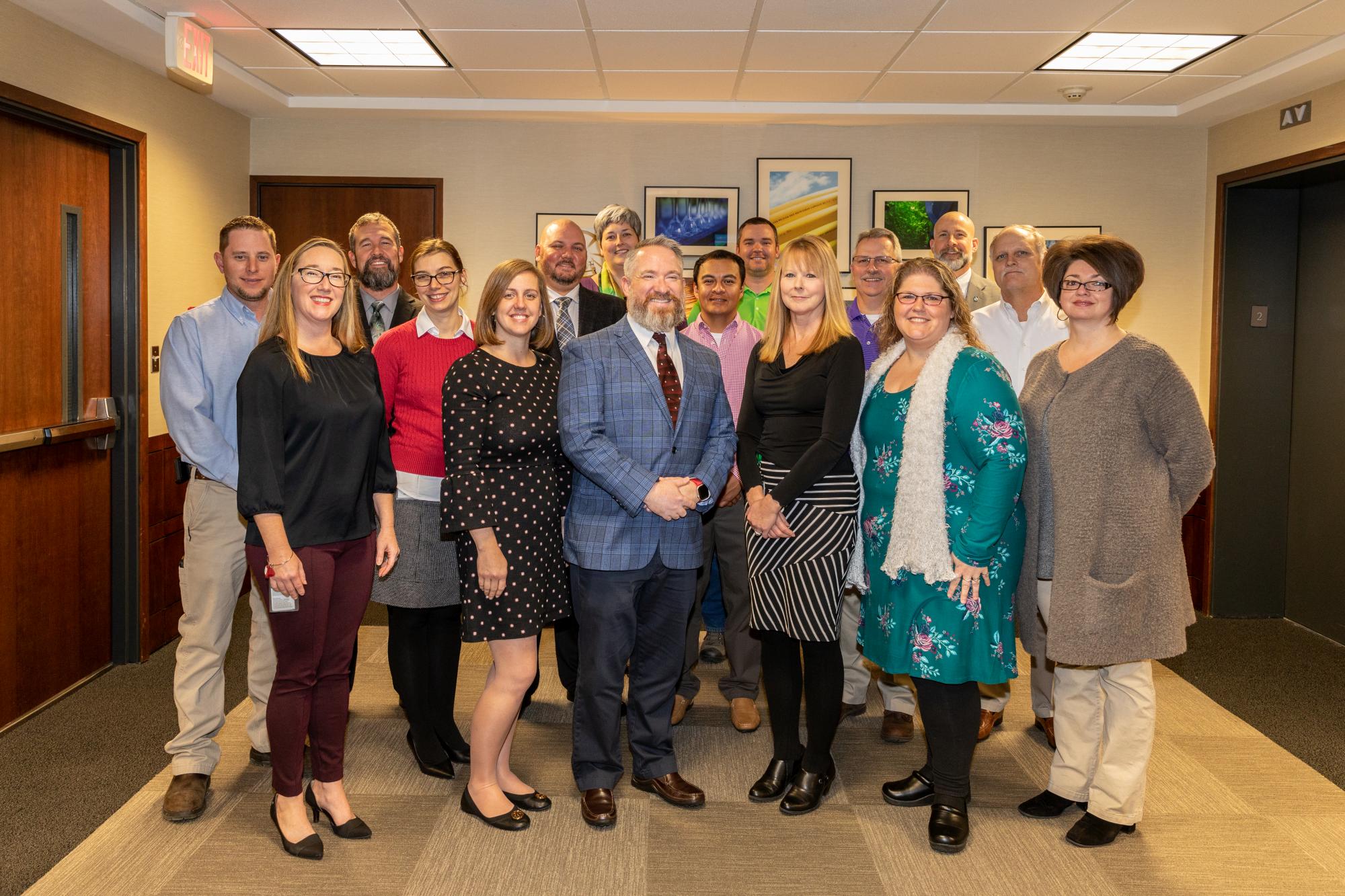 2019 iLead Graduates & Projects
Cease the Grease Marketing Expansion
Tanya Brown
Karen Foster
John Hart
Kyle Meeks
Hydration Station
Monica Dixon
Ryan Gregory
Natalie O'Neal
Eric Phillips
Lineman Pre-Apprenticeship Program
Mashan Arthur
Cody Cratt
Tammy Forrest
Dillon Wade
Active Shooter Preparedness
Robby Bright
Alton Hardee
Tracy Hodges
Robert Veale